Over the past two winters, many trades and free agent signings have been made. A lot of teams have capitalized and made the best of those signings by making deep postseason runs. The Braves signing of Josh Donaldson greatly boosted the performance of their team as they were the best team in the NL East and were 1 game away from an NLCS appearance if it wasn't for a 10 run inning from the St. Louis Cardinals that crushed the Braves hopes of potentially securing a title.
However, many other teams have made major signings, trades, or were loaded with talent to begin with. Here are the five teams that should make the postseason in the upcoming season.
5. New York Mets
The Mets are a very interesting team. They have an extremely deep pitching rotation in both their starters and bullpen. Their starters feature Jacob deGrom, who is coming off of winning the Cy-Young award in back to back years, Marcus Stroman, who is an All-Star pitcher, Rick Porcello, who is a former Cy-Young award winner, Michael Wacha, who is a former All-Star, and Steven Matz who is a solid rotation piece. That isn't even bringing up All-Star pitcher Noah Syndergaard who will be out for one year after undergoing Tommy John Surgery.
Their bullpen is composed of Dellin Betances, who they signed during free agency (career 2.36 ERA, 621 K), Edwin Diaz, Jeurys Familia, and Brad Brach. Those are some of the best relievers in the MLB and have all been All-Stars in the past four years. We haven't even gotten to their offense yet.
They have NL Rookie of the year Pete Alonso, who led the MLB with 53 home runs last season, Jed Lowrie and Robinson Cano who are two 2018 All-Stars in their middle infield, Wilson Ramos, who is a top 3 catcher in the sport, and an outfield that features Michael Conforto (former All-Star), Jake Marisnick, and Jeff McNeil.
The Mets really should be one of the best teams in the league, but they've faced many challenges for multiple years now. If all goes well, they should easily make the postseason and improve from their solid 86-76 record last year.
4. Cincinnati Reds
The Cincinnati Reds were expected to be disappointments last year, but that will not be the case this year, as they will be right in the mix with the Cardinals, Brewers, and Cubs for the NL Central division crown. They acquired Trevor Bauer at last year's trade deadline, who is expected to be their ace day one, but more than anything it is the free agent signings that they made to upgrade their offense that entices me.
They signed both Mike Moustakas and Nicholas Castellanos, and they took them both away from division rivals in the Brewers and the Cubs, so I consider that a massive win. Cincy added that to a lineup that already features All-Star Eugenio Suarez, Freddy Galvis, and Joey Votto. They aren't the most flashy team on this list, but the Reds have a lot of key guys that get the job done. Don't be surprised if they improve from their 75-87 record and improve to a Wild Card spot.
3. San Diego Padres
The San Diego Padres entire existence to this point has been a disappointment. Last year was another example of that as they finished 70-92 in last place in the NL West. Sure, they've had a lot of all-time greats, but they've never been a successful franchise in terms of hanging up banners of any type.
Last year was supposed to be their breakout season after signing Manny Machado to a $300M contract, having Eric Hosmer and Wil Myers returning, and calling up ROTY candidate Fernando Tatis Jr., who is supposed to be the face of their franchise for the future. However, that plan did not live up to expectations.
Machado and Myers were very inconsistent, Tatis got injured, and Hosmer had a solid season, but as I've said in the past, baseball takes a collective team effort to win unlike football or basketball where an individual can make a drastic difference in your odds to win. The Padres didn't do too much to improve their team during the off-season, but something they do have in their favor is they have one of if not the top farm system in the entire MLB.
They have the luxury to call up a top prospect from the Minors if they need additional help in the Majors just like they did last year with Tatis Jr. Expect them to compete for a playoff spot if everyone on their team is healthy and consistent.
2. Philadelphia Phillies
The Philadelphia Phillies going into last year were by far the most over-hyped and overrated team in the MLB, and that is because they signed a player that can somewhat fit that description, Bryce Harper, to a record breaking contract at the time which was 13years/$325M. That is an absurd amount of money, and don't get me wrong, me thinking Harper is a little bit overrated doesn't mean he isn't a good baseball player. It just means people are making him out to be this player he really isn't.
His statistics were decent last year with a batting average of .260, hitting 35 home runs, and driving in 114 RBIs. That might look like great statistics for many players in the MLB, but not someone of Bryce Harper's pay grade and talent. He does have a high home run count but don't let that deceive you into thinking he isn't an inconsistent batter at the plate, because he is extremely inconsistent (as highlighted by his batting average).
But the Phillies' disappointing season isn't just caused by Bryce Harper not living up to his contract. It is because they had a great team built around him. They acquired the best catcher in baseball in JT Realmuto from the Marlins, they had Rhys Hoskins and Scott Kingery, they acquired Jean Segura, they signed Andrew McCutchen, and they also acquired Jay Bruce.
In terms of pitching, they had former Cy Young winner Jake Arrieta on the roster and they also had rising All-Star Aaron Nola as their ace. They should definitely make the playoffs this year without any question and finishing 4th place in the NL East with that much talent is just UNACCEPTABLE!
They also signed an All-Star caliber middle infielder in Didi Gregorious so add another talented weapon to an already talent loaded roster. The Phillies have absolutely no excuse to fail this season.
1. Los Angeles Angels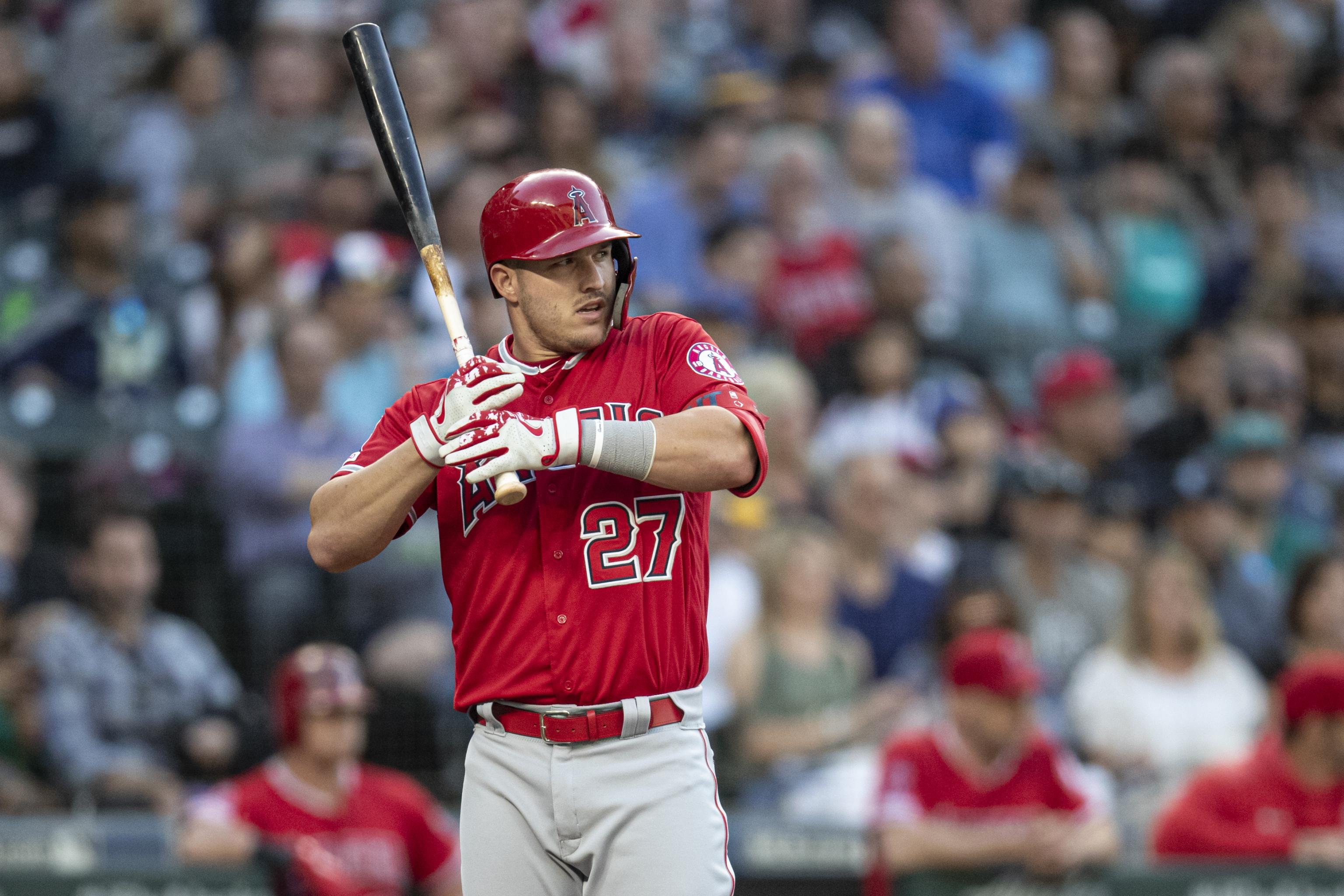 It was hard to imagine any team being more disappointing than the Phillies last season, but congratulations to the Los Angeles Angels for doing exactly that. They've had the undisputed best player in the sport in Mike Trout since 2012 and have only made the postseason one time in his 8 years with the team. And that isn't Mike Trout's fault. He has been the best player on the planet ever since he entered the league and won another AL MVP (3rd of his career) last year despite the team finishing in 4th place in the AL West with a 72-90 record.
They have some good pieces on their team including Japanese superstar designated hitter/pitcher Shohei Ohtani, Justin Upton, Andrelton Simmons, and they signed World Series Champion Anthony Rendon this off-season. Their rotation still has some flags, but with all that talent including the best player in the sport who you have under a $430M contract, a wild card birth is the least the average spectator can ask for especially realizing the amount of success the team has had as a whole during Trout's career.