With Free Agency approaching, TWSN Journalists Shaun Chornobroff, Daniel Alameda, Steven Ammann, and Alex Seghini predicted where each quarterback will end up for the 2020 season.
Although the biggest prize in the quarterback class is Tom Brady, there are many other dominoes to fall after Ryan Tannehill's extension with the Titans.
Make sure you guys subscribe to our YouTube channel for our latest content including Weekly Sports Breakdowns, NFL Draft content, and much more. Without much further ado, let's get right into the NFL Free Agency Quarterback Edition.
Tom Brady
Daniel- CHARGERS
I'm firmly confident in the idea that the Chargers will compete this season. They have the roster to do so, which leads me to believe that they won't use the 6th overall pick on a QB, and instead pick one up in FA. Brady gets to live in LA and welcome the Chargers into their new stadium.
Shaun- BUCCANEERS
Bruce Arians knows how badly turnovers hurt his team last season, and Brady has never thrown more than 15 interceptions in a season, which is half of Jameis' number. Now give Brady Tampa's elite receiver tandem, and the Buccaneers are a sleeping giant.
Steven- PATRIOTS
I know that there's a lot of talk out there, and that everybody is certain Brady is leaving New England. Listen folks, it's not happening. TB12 will sign a 2 year-55 million dollar contract to finish his career with the Patriots.
Alex- CHARGERS
This is by far the hardest one to pick for me, and I believe he'll pick the Chargers. I think that's really where he wants to be, and I think they'll give him everything he wants.
Dak Prescott
Daniel-COWBOYS
Dak Prescott is the Cowboys QB of the future whether you love him or not. The Cowboys are going all in with new HC Mike McCarthy and need a franchise QB like Dak to compete for a ring. Lock this one in.
Shaun- COWBOYS
Nobody loves his players quite like Jerry Jones does, and Dak is one he will keep around for the long haul. Dak gets franchised, but eventually signs an extension.
Steven- COWBOYS
This is another easy one for me. Dak Prescott is not an elite Quarterback, and the Cowboys are the only team that will pony up and pay for what he's asking. I think we see Dak sign a 4 year deal worth around 36M a year before training camp starts.
Alex-COWBOYS
This one isn't too difficult. Dak will get franchise tagged by the Cowboys, which I think is the right call from Jerry Jones.
Teddy Bridgewater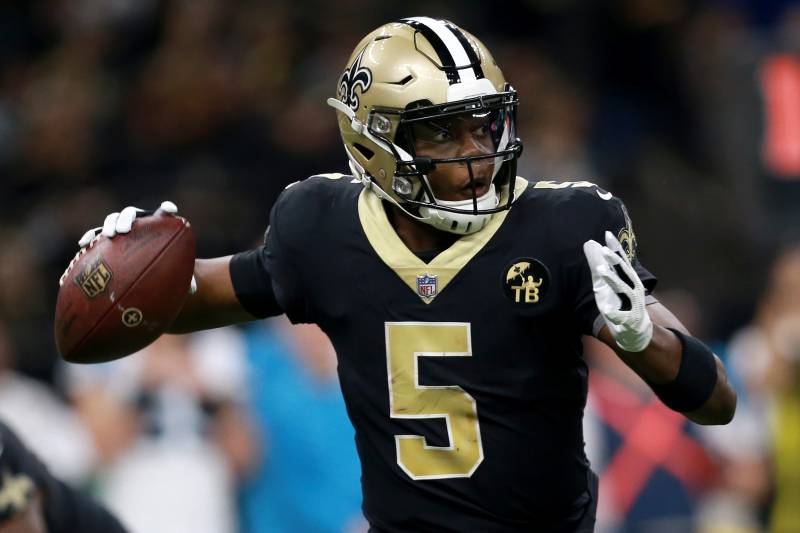 Daniel- BEARS
Teddy B proved himself to be a capable starting QB in the NFL, and he gets his chance to be a franchise guy in Chicago. The Bears are still 50/50 on Trubisky, so this gives him huge competition and it gives the Bears two solid options to choose from.
Shaun- RAIDERS
Bridgewater will go to the Raiders on a one year deal to push Derek Carr. Bridgewater is a trooper and has an attitude that would appeal to Gruden as well as give a bridge to a possible developmental option.
Steven- DOLPHINS
Teddy Bridgewater wants to be a starter. I believe he'll sign a 1 year-15 million dollar deal with the Miami Dolphins. It lets him be the starter for a year while Tua has a year to learn and rehab.
Alex- PATRIOTS
Teddy Bridgewater will sign a deal with the Patriots to replace the Golden Boy and keep them competitive. He gives Belichick a QB who will run the system in a very similar way that Tom Brady did.
Philip Rivers
Daniel-COLTS
This pairing makes too much sense. The Colts struggled with the lack of urgency by QB Jacoby Brissett last year, so Rivers gets to push this QB room to new heights. An added plus is that he gets to reunite with his former coach Frank Reich.
Shaun- COLTS
Rivers goes into the twilight of his career with the Colts. Reich was his former offensive coordinator with San Diego and current Colts offensive coordinator Nick Sirianni was Rivers' quarterback coach so it's a natural fit.
Steven- BUCCANEERS
We know that Los Angeles is done with Rivers, so who's another team that needs a QB? It's the Tampa Bay Buccaneers. Tampa Bay is done with Jameis, and Philip Rivers would be a nice addition to their team for a few years before they find their QB of the future.
Alex- COLTS
Philip Rivers to the Colts seems like the most logical thing here. I for one think that while Rivers is old, he still has some good football to be played. The man can't move, but the Colts have one of the best offensive lines to compensate for that.
Jameis Winston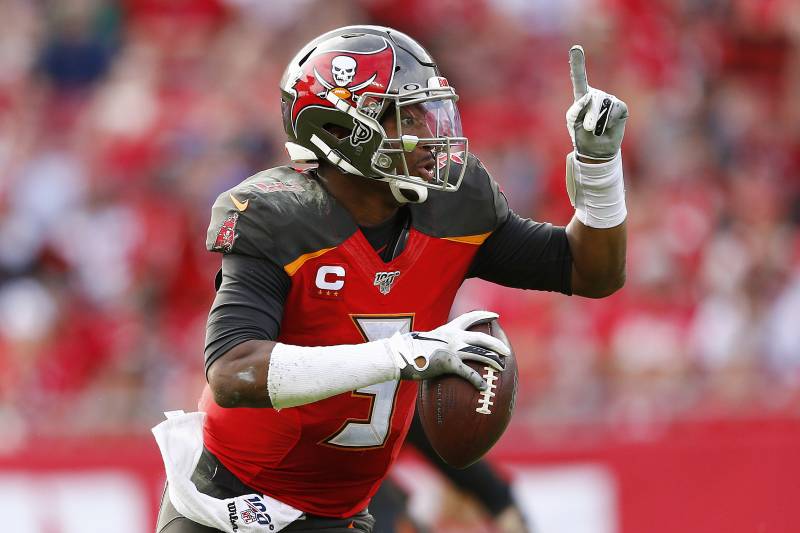 Daniel-BUCCANEERS
Although Arians has been critical of Winston, he is willing to give him another chance to run the Tampa Bay offense efficiently. Winston gets 1 final chance. A 2 year contract to prove that he can fix his mistakes.
Shaun- CHARGERS
Winston will sign a one year prove it deal with the Chargers. The deal allows Winston to showcase his talent in a big market, while the Chargers can groom a quarterback of the future.
Steven- COLTS
The team that makes the most sense is the Indianapolis Colts. The Colts have had some serious hesitation with committing to Jacoby Brissett, and Winston will give their fans some much needed excitement.
Alex- BUCCANEERS
I'm not sure where Winston will end up or even who would give him starter money. For that reason, I think he stays in Tampa Bay. The Bucs organization loves him, and they'll pay just enough to keep him.
Marcus Mariota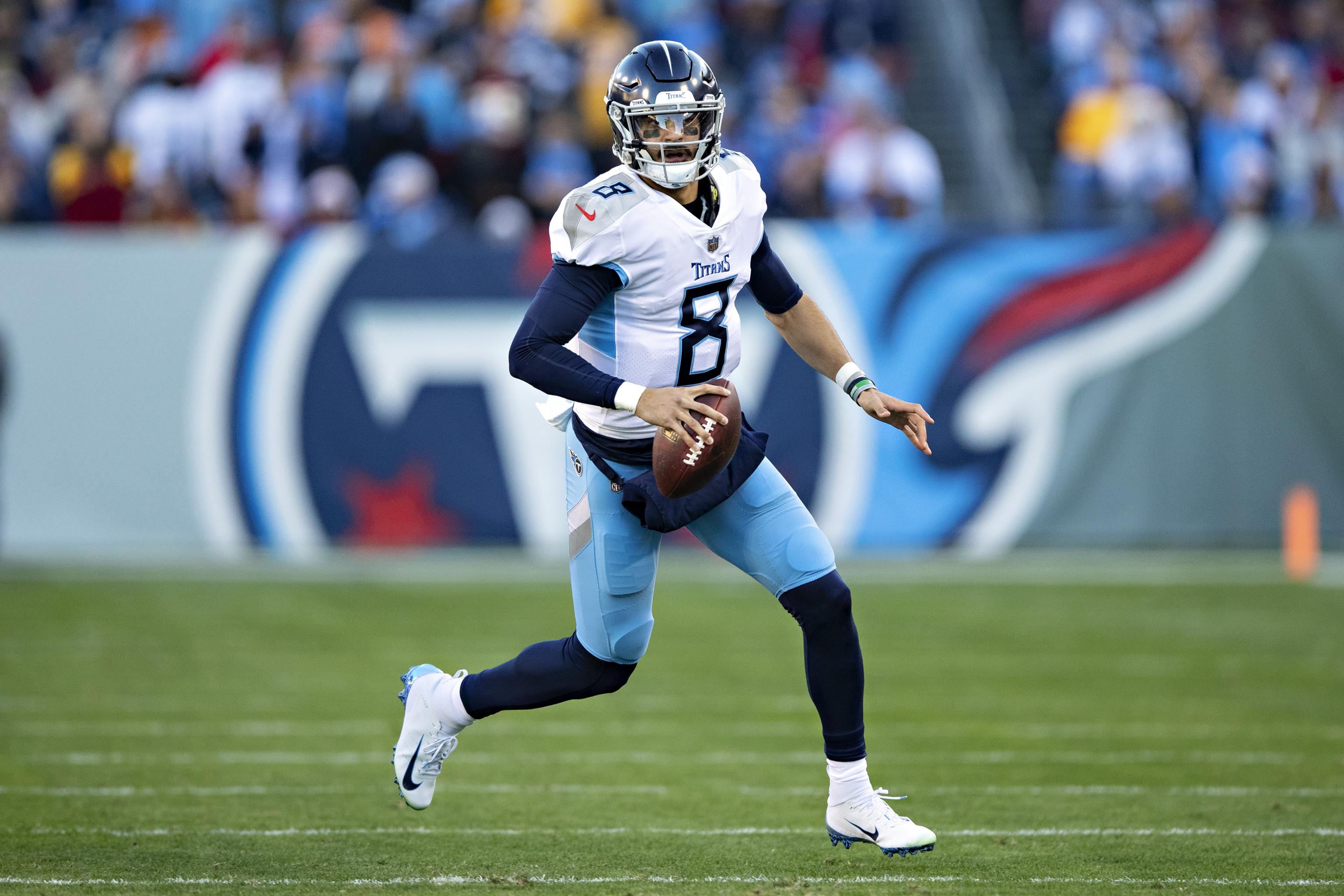 Daniel- RAIDERS
I'm confident that Gruden is sticking with Derek Carr, but signing Mariota gives them a potential backup plan. Mariota is still 26 years old and has potential, so the Raiders sign him to a short-term deal to compete with Carr.
Shaun- BEARS
I don't think Mariota gets a starting job, but I think the Bears are in need of a signal caller with experience that would push Trubisky for the starting job, and that guy is Mariota.
Steven- Tampa Bay…. Vipers
No in all seriousness, Mariota is good enough to be a backup in this league. Where he will be a backup at? Beats me. If I had to guess today, I would say he would go to the Chargers to back up the QB that they'd select in this years draft.
Alex- XFL
Mariota is one of the least impressive QBs to me. I don't think he will ever be a starter in the NFL again. I am predicting he goes to some team as solely a backup. If I was the XFL; however, I'd throw a ton of money to get him there.
Andy Dalton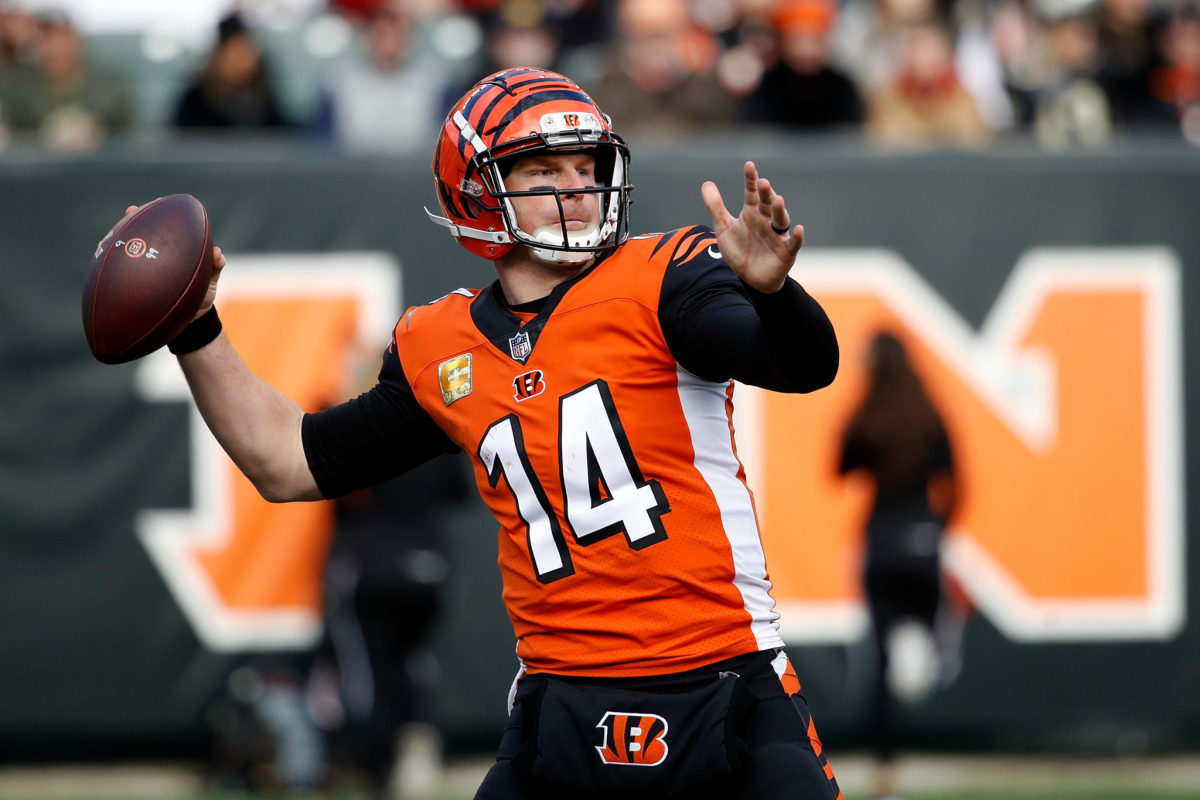 Daniel- PATRIOTS
The Patriots are in need of a QB who can hold the fort down and allow them to continue competing, and that man is Dalton. Dalton is able to run a system to a T and will thrive being in a strict regime like the Patriots.
Shaun- PATRIOTS
There has been recent rumors surrounding the Bears, but I think they get Mariota, so Dalton is the starting quarterback for the Patriots. Recent reports say Belichick is "intrigued" by Dalton.
Steven- BEARS
Andy Dalton is a Chicago Bear. The rumors have been flying for weeks now, and the Bengals gave permission for the Bears to speak with him. I don't see this ending any other way for Dalton at this point.
Alex- BEARS
Dalton to the Bears just makes the most sense. Andy Dalton is the definition of a game manager, and that's all the Bears need. With a strong defense, they just need someone competent, and Andy Dalton will come and win the job from Trubisky.
Cam Newton
Daniel- PANTHERS
Although there is new ownership and coaching in the organization, Cam will remain a Panther for at least this next season. Carolina is entering a rebuild, and it would be a major mistake if they completely overturned everything without a good plan in place.
Shaun- PANTHERS
I think Newton stays with the Panthers, because he has a decent cap hit and is filled with question marks. Carolina also lacks other competent options as they head toward the future, but if the organization chooses to trade him, the Chargers are a name to watch.
Steven- PANTHERS
I think Cam will stay in Carolina for at least another year before the Panthers determine who they want long term. New HC Matt Rhule seems to be extremely pleased with how his rehab has been going, and Rhule doesn't believe in Kyle Allen in my opinion.
Alex- PANTHERS
I think the most likely place for Cam is back in Carolina, because I don't know how many other teams will be dying to make a trade for him. Unless the Panthers trade up to take Tua in the draft, Cam will stay a Panther.
Remember to go check out our YouTube "The Wrightway Sports Network" for the latest Free agency news!!!