First of all, I would like to take a moment to wish my readers a Happy New Year. It has been a great start to the NBA regular season as there are a multitude of competitive teams.
This has caused players to raise their intensity and to take every game seriously as each game makes a difference in playoff positioning. This trend has continued in the New Year with Antony Davis playing his best basketball of the season.
Before getting into this week, here is a quick recap for Davis' season. Going into this season, many NBA analysts had no idea what Davis' role would be in the Laker's offense.
Remember, whenever LeBron played with star big men like Chris Bosh or Kevin Love, he would normally have them stay on the perimeter to stretch the floor.
However, this season Anthony Davis has proven to be one of the best teammates LeBron has ever had as he is leading his team in both scoring, 27 points per game, and on the defensive end averaging around 2.6 blocks per game.
Nearly every game, the two appear to be in sync whether it's through the use of the pick and roll, or through the amazing full-court passes that LeBron provides AD during transition.
AD has been shinning all season and last week, he demonstrated how dominate he can be. In his first game against Phoenix, AD scored 26 points and grabbed 11 rebounds. Defensively, he shut down the Suns big men holding Deandre Ayton to 16 points, and Aron Baynes to only 4 points.
In the next game against his former team (New Orleans), AD dropped 46 points on over 70% shooting and grabbed 13 rebounds. There was nothing that the Pelicans could do to stop AD from scoring. Whether it was from the post, the three or the midrange, AD dominated them from all over the court.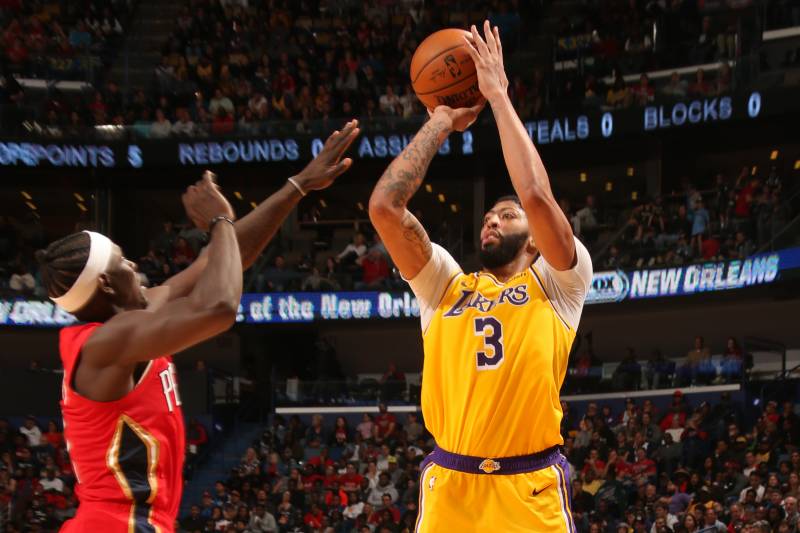 In his last game against Detroit, AD scored 24 points and had 11 rebounds as well as 8 blocks! This just demonstrated the major defensive force AD is with the Lakers.
The ability of AD to make a major impact on both sides of the court were clear this game and because of these amazing performances, there is no doubt that AD deserves the NBA player of the week.