David Beckham, a former Champions League winner as well as an MLS Cup Champion, said during his playing days "one thing will not change – we will be going out to win." Beckham, the owner of Inter Miami FC, is bringing a similar mentality to his expansion franchise as they prepare for their first season in the MLS.
Many expansion franchises like Cincinnati FC from only a year ago didn't make the necessary moves to contend from day one, but Beckham and company have made a number of moves that could put them in a playoff position in their inaugural season.
Expansion franchises in the past have signed expensive foreign stars, for example, Carlos Vela signing with LAFC and Kaka signing with Orlando FC in each of their inaugural seasons. Miami, on the other hand, have decided to sign proven MLS talent in addition to some younger players in an effort to build a balanced squad.
Paul McDonough, Sporting Director of Inter Miami, gave a lot of clues about building the roster in a May interview with mlssoccer.com. "It's natural with Miami to be focused on South and Central America because the makeup here," McDonough stated. "It's also important we have MLS experience and guys who know the league."
Inter Miami have done both, but especially the latter. Inter Miami have signed a wealth of MLS veterans to bolster their squad. Surprisingly, McDonough's expertise may be most obvious at the goalkeeping position. Led by the signing of former MLS Goalkeeper of the Year Luis Robles, Inter Miami may have some of the best depth at keeper in the MLS.
Besides Robles, Miami signed Bryan Meredith and John McCarthy; both keepers that have shown to be capable backups in their career. Inter Miami also spent resources on their defense; the crown jewel of the unit is veteran A.J. DeLaGarza. DeLaGarza is a three time MLS Cup Champion and recently was apart of the Houston Dynamo team that won the Lamar Hunt U.S. Open Cup.
DeLaGarza has spent a decade in the MLS and is a veteran that Inter Miami will be happy to have in the locker room. McDonough spoke on the signing on Inter Miami's website saying "His versatility and experience is vital to our club."
The 32-year old veteran can play both fullback and centre back, which is crucial for an expansion side. DeLaGarza's versatility will allow Inter Miami to play with different lineups and cover up certain holes in their back line. McDonough looked to the expansion draft to find other pieces of Inter Miami's back line.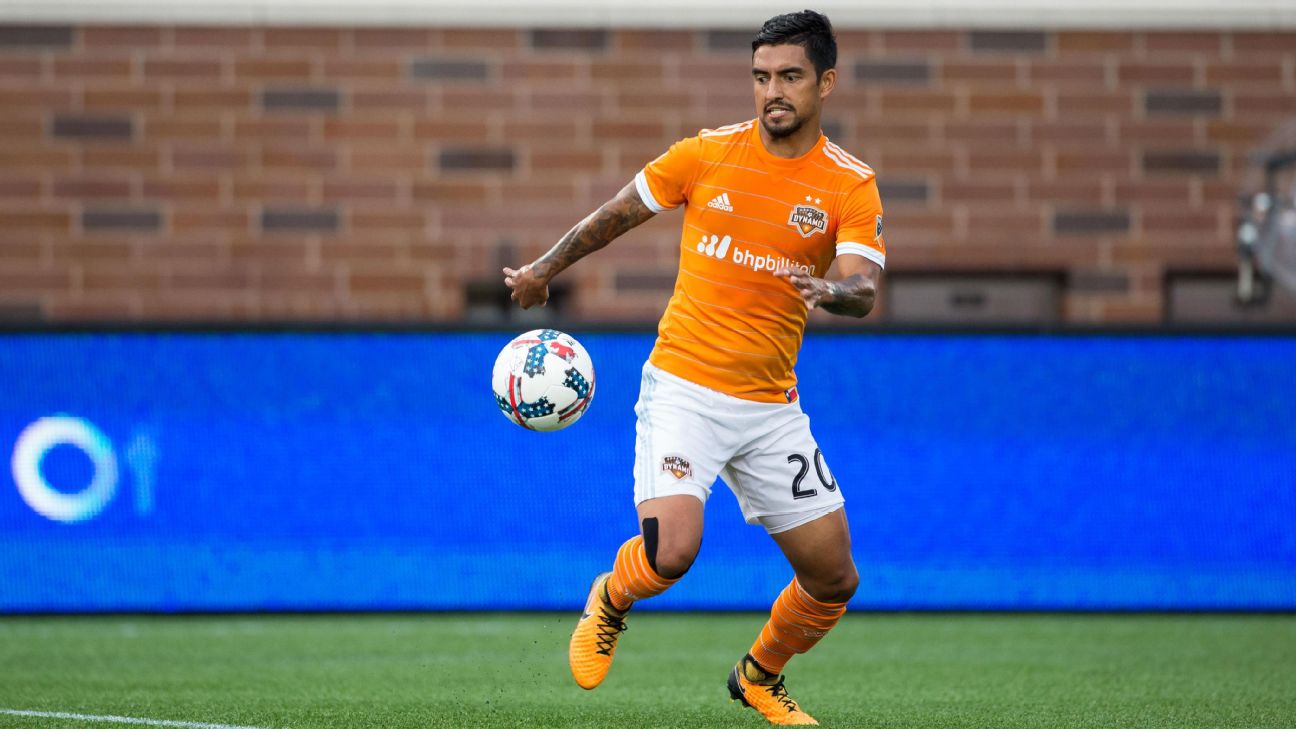 With Inter Miami's first pick in the expansion draft, McDonough selected Ben Sweat. Sweat is a more than capable outside back who has two appearances with the United States Men's National Team.
Where Sweat stands out is his ability on the offensive end. Sweat is creative for an outside back and knows how to create opportunities as seen by his six assists in 2017. Inter Miami also acquired former LAFC and New England Revolution star Lee Nguyen in the expansion draft.
While not quite what he once was, the 33 year-old Nguyen is still one of the best creators in the MLS. Nguyen has nine appearances for the United States Mens' National Team, while also finishing as an MLS MVP finalist in 2014.
Nguyen was deployed in a deeper midfield role for some of last year at LAFC, but figures to go back to being an attacking midfielder with Inter Miami. To go along with Nguyen in the midfield is Victor Ulloa, who is a proven defensive midfielder with a high soccer I.Q.
Ulloa was signed from F.C. Cincinnati and figures to be a deep lying central midfielder, which would allow Nguyen more creative freedom to create opportunities. Inter Miami's biggest weakness as of right now is at striker. Miami has two relatively unproven strikers in their current construction.
Julian Carranza is a 19 year-old forward from Argentina who has a lot of potential for Inter Miami. He is currently on loan from Banfield where he has 10 goals in 38 career appearances for the club.
The other forward Miami has is Jerome Kiesewetter. Kiessewetter is 26 year old forward who has been productive in the lower leagues of American soccer, but has no experience at a top level club besides two appearances in the Bundesliga in the 2014/15 season with Stuggart.
Inter Miami has been linked with a number of South American forwards, and it is likely a position they add talent to before their first game.
Inter Miami has made a point of signing players with prior MLS experience and are doing a good job of adding quality veterans that create a good locker room culture. Inter Miami don't seem to be done spending making them a more than interesting team to watch this upcoming season.