Steelers RBBC
The Steelers have seemed to transition to a running back by committee with James Conner and Jaylen Samuels. Conner and Samuels split the carries right down the middle Monday night with both of them having 10 carries and eight receptions. Samuels is currently owned by 29.2% of teams according to NFL.com. If you are in need of a running back, you should try claiming Samuels off the waiver wire.
Samuels also saw some looks in the wildcat formation where he threw for 30 yards on a 100% completion rate. Moving forward, Samuels and Conner will split the carries right down the middle, and if Conner continues to show injury concerns, they may lean more on Samuels to keep Conner "fresh". If Conner goes down, it will be safe to assume that Samuels will become the lead back in the Steelers' offense.
JuJu is a fantasy bust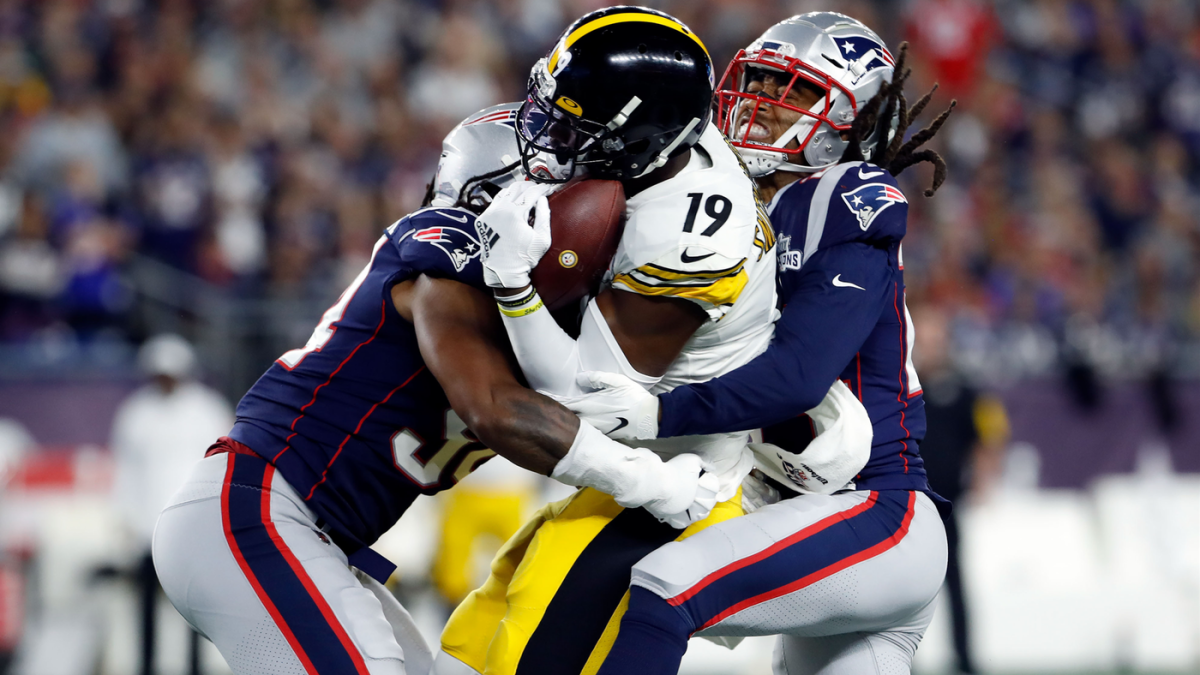 JuJu Smith-Schuster can now be safely considered a fantasy bust. Smith-Schuster was drafted in the second round in most 12-person leagues.  Over four weeks, Smith-Schuster has scored only 40.30 points in 0.5 PPR making him the 38th ranked WR. Mason Rudolph has shown in the past few games that he is not confident enough to throw the ball deep down the field unless it is absolutely wide-open. Most of Rudolph's passes were check downs to the running back.
Against the Bengals, Rudolph was only willing to throw to Smith-Schuster on more shallow routes. This resulted in Smith-Schuster finishing the game with only three catches for 15 yards. In an interview on Tuesday, Rudolph made a comment on Juju's lack of targets "JuJu's been an unbelievable leader for us. Even in those moments where he doesn't score. He's as positive as ever, encouraging his teammates. I gotta start giving him more touches." Until Rudolph plays those words into existence; JuJu will continue to sit on my bench.
Most fantasy football players feared that Smith-Schuster could not produce at a high level without Antonio Brown being there to draw the best corners and double coverage. The loss of Ben Roethlisberger has also stifled Smith-Schuster's potential as an elite wide-receiver. The Steelers face the Ravens next week which means that Smith-Schuster will be forced to match up against Raven's corner, Marlon Humphrey, who held Odell Beckham Jr to two receptions for 20 yards.
If you are a JuJu owner, I would recommend you sit him this week and try to package him in a trade for a higher end wide-receiver.
Bengals Offensive-Line is Not Up to Par 
The root of the Bengals' problem falls on the offensive-line. Joe Mixon was only able to gain 62 yards on 15 carries. Mixon was met multiple times behind the line of scrimmage in the Monday night loss, while Andy Dalton was also sacked eight times; that being the most he has been sacked in his career. It would be a safe bet to start defenses against the Bengals until the return of A.J. Green. For now, I would hold off on starting any Bengals player if the team is facing a top 15 defense.