JuJu Smith-Schuster   SIT
The Steelers take on the Ravens this Sunday where JuJu will most likely be matched up with cornerback Marlon Humphrey on most of his snaps. Humphrey was able to take Odell Beckham Jr. out of the game last week by limiting him to two catches for 20 yards. JuJu will also be limited with the performance of Mason Rudolph.
If the Steelers coaching staff does not think that Rudolph is ready to start slinging the ball, then JuJu will not receive the targets he needs to become viable for fantasy.
Austin Ekeler – START
With the early return of Melvin Gordon, there has been some concern about Ekeler's role in the Charger's offense going forward. For now, Ekeler will still see a significant amount of carries against Denver, while Melvin Gordon gets re-acclimated to "Football speed".
Denver currently has the third worst run defense allowing 149.2 rushing yards per game. The Broncos defense has deteriorated even more with the loss of Bradley Chubb; who suffered a season ending ACL injury.
Josh Jacobs – SIT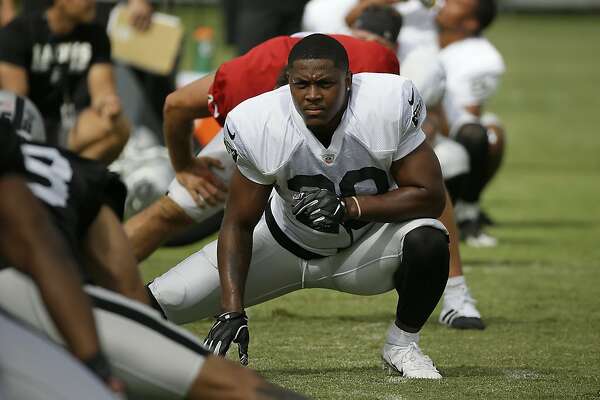 This week, I would avoid starting anyone on the Raiders as they face the Bears in London. The bears go into the game with the third best run defense allowing an average of 61.5 rushing yards per game. I don't anticipate the Raiders being successful enough in the air to get into the redzone where Jacobs would have to get his points from while facing the Bears.
Sony Michel- START
This will be a make or break game for Michel's spot on a lot of fantasy football rosters. The Patriots go on the road to play the Redskins who have the fourth worst run defense in the league. Last week against the Giants, the Redskins let Wayne Gallman have a total of 119 yards and two touchdowns. In my opinion, Michel is a far more talented back than Gallman and should see similar production against the Redskins.
Wayne Gallman- SIT 
The Giants go on to face the Vikings this Sunday. Minnesota currently has the 11th ranked run defense in the league allowing an average of 94.2 rushing yards per game. The Vikings defense is a different beast then the poor Washington defense that Gallman faced last week, so I don't think there is any way that Gallman could match his production from last week.