George Kittle took the Fantasy Football world by storm last year with his breakout game being week four against the Los Angeles Chargers. Kittle finished the year with 88 receptions, 1377 yards, and 5 touchdowns. Kittle's surprising performance last year left many fantasy owners wondering who the next breakout tight-end would be. Based on statistics and film analysis, it is safe to say that Mark Andrews will fill that role.
Last year as a rookie, Andrews racked up 34 receptions, 552 receiving yards, and 3 touchdowns. Compare this to George Kittle's rookie year with San Francisco where he had 43 receptions, 515 receiving yards, and two touchdowns. It can be argued, looking at the statistics, that Andrews outperformed Kittle's rookie season while playing under a worse quarterback. Andrews also led the league in receiving yards last year among rookie tight-ends.
Tight-ends usually do not produce much in their rookie year because they have to learn the team's blocking schemes and the passing plays, so when a rookie tight end has a decent season, it is foreshadowing a bigger season to come. It should be even more of an eye-opener when the rookie tight end is able to produce in the run-heavy offense that the Raven's employ. Andrews's had an above average rookie season last year and is sure to follow it up with a spectacular send year with the Baltimore Ravens.
Last year, Andrews was caught in the middle of a QB battle between Joe Flacco and Lamar Jackson. Jackson eventually earned the starting spot and developed a connection with Andrews. When Lamar Jackson was under center, the receiver with the most yards was none other than Andrews. Over the off-season, Jackson has been working on improving his passing game and is now looking to make 30 passing attempts a game.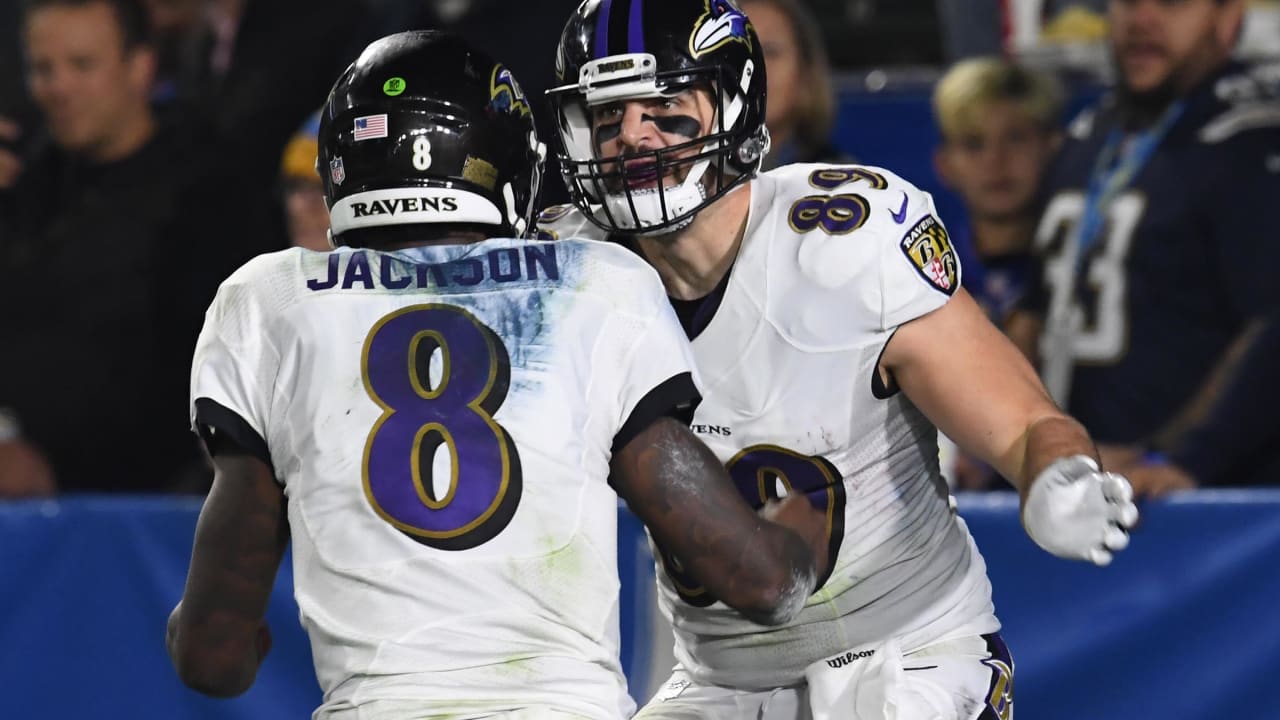 An improved passing game with an increase in attempts will only benefit Andrews because he will likely see more targets. As of now, the Ravens have a sub-par receiving core which means that Jackson will be forced to target Andrews more. Andrews will see an increase in production this year as Lamar Jackson builds his confidence throwing the ball and as the Ravens attempt more passes with their young quarterback.
In 12-man PPR leagues, Andrews' average draft position is only going up, but it is still relatively low-risk because he is projected to go at the beginning of the 13th round. If you are unable to draft a star tight end in the earlier rounds; Andrews can be the answer to the hole in your roster. For many leagues who have already drafted; Andrews can be picked up off the waiver wire right now. I recommend that unless you're starting a high-end tight-end.
Mark Andrews had a decent rookie season and is on track to have a breakout year. Andrews will likely see more targets this year as the Ravens incorporate more passing plays with Lamar Jackson under center. Andrews is considered low-risk because he can be picked up in the tail end of the draft or off the waiver wire. I can see Andrews breaking out in a similar way that George Kittle broke out last year.