All odds are from The Action Network and were last updated as of August 26th (post-Andrew Luck retirement, pre-Jadeveon Clowney trade)
We are less than a week away from the start of the 2019 NFL season, and that means five great months of sports gambling. There will be the games you can bet on a weekly basis, but what I want to touch on in this pre-season edition of NFL gambling advice is NFL futures. Right now, you can bet on who will win the MVP at the end of the season as well as who will win the Super Bowl, but the bet with the most value is total regular season wins. Below I will list some of my favorite regular season win totals.
INDIANAPOLIS COLTS WIN TOTAL: 7.5 (UNDER/-120)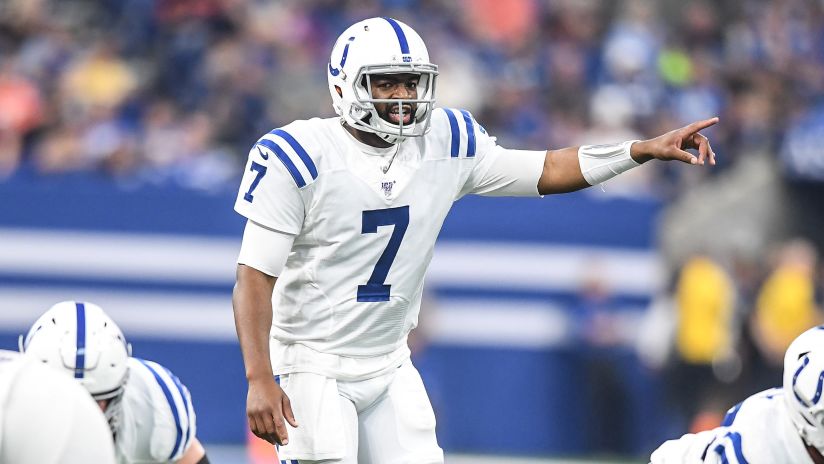 The Colts opened with an O/U of 10 wins before Andrew Luck retired. After Luck's retirement, the line has shifted to 7.5, which I believe is way too high for this team. They're stuck with Jacoby Brissett at QB, who is a decent QB, but not good enough to lead them to an 8-8 season. The Colts do have a solid roster around Brissett, but they are facing a top-tier schedule this season without a top-tier QB to match it.
They have 8 games against teams that were above .500 last season, and 5 of those games will be against teams that made the playoffs including the high powered Kansas City Chiefs and New Orleans Saints. My prediction for the Colts this year is that they will finish 5-11, which will easily cash the under of 7.5 wins.
JACKSONVILLE JAGUARS WIN TOTAL: 8 (OVER/-120)
Sticking in the AFC South, I have the Jacksonville Jaguars who I believe should easily finish above 8 wins. The Jags are in the same boat as the Colts as they have a couple of tough opponents in the Chiefs and Saints, but they also have some easy games in there too with the Cincinnati Bengals and New York Jets on the schedule. This is an easy pick for me as I believe the Jaguars will come out of the AFC South as the division has weakened around them.
An 11-5 season is entirely possible with this Jacksonville team as they have gotten significantly better over the offseason. They added Super Bowl LII MVP Nick Foles to lead the team on offense, and he is a much needed upgrade over former Jaguars' QB Blake Bortles. The Jags also selected OLB Josh Allen with the 7th pick in the draft, and he looked like a stud in pre-season.
Jacksonville will be without LB Telvin Smith for the year, but they welcome back CBs Jalen Ramsey and AJ Bouye, LB Myles Jack, and DEs Calais Campbell and Yannick Ngakoue to assemble one of the most fearsome defenses in the NFL. RB Leonard Fournette is also back and he is supposed to be better than ever after his off-season training regime. The Jags will most likely be a run first team with Fournette, but Nick Foles can still be relied upon to make crucial throws.
KANSAS CITY CHIEFS WIN TOTAL: 10.5 (OVER/-130)
The Chiefs finished last season with a 12-4 record, and they will likely do the same this year. They have a tough schedule as the reigning AFC West Division winners, but they have a high powered team and should easily pick up another 12 win season. Patrick Mahomes is coming off an MVP season, and he still has Tyreek Hill and Travis Kelce to throw the ball to.
The Chiefs' defense may not be one of the best in the NFL, but they should be able to do a decent enough job. Kansas City's offense is the strength of this team, so they should be able to outscore any team no matter the amount of points that the defense gives up.
NEW YORK GIANTS WIN TOTAL: 6 (UNDER/-145)
This one is not going to give you great odds, most likely because Vegas realizes 6 wins is a little too high for this New York Giants team, but this is still an easy bet as the Giants do not have enough talent to have anything better than a 4-12 season. Eli Manning is hanging on by a thread, which means Daniel Jones might have to be rushed into action before he is ready. The defense is also lacking talent on it right now, so even with an easy schedule, the Giants should not come close to 6 wins.
SAN FRANCISCO 49ERS WIN TOTAL: 8 (UNDER/+120)
This is my last pick of the article, and I am only picking it because of the potential payout, so it is a bit of a gamble. The 49ers do have a good team, and they do get Jimmy Garoppolo back this season, but they are competing in a tough division. The Los Angeles Rams are going to be a powerhouse again this year, and if the Jadeveon Clowney trade is finalized for the Seattle Seahawks, they will be a much bigger threat than they already are.
Since the 49ers are in such a tough division, they will most likely find themselves at the end of the season with a 7-9 record. An 8-8 record is possible with this team, and this is a gamble of a pick, but San Francisco is in a rough spot with so many great teams around them in their own division as well is in the NFC.
The 49ers did make significant upgrades to their team, but I find it unlikely that they will finish with a 10-6 record. They might be able to edge out a 9-7 record, but there is a strong possibility that they finish 7-9. I do advise to make this bet at your own risk. This pick is just purely if you feel like gambling for a good payout.