If you google what the most important position is on a baseball diamond, nearly every opinion piece/quote/Reddit thread agree- it's the catcher. There's a reason that catchers are known as the "managers of the infield"- they have to know EVERYTHING that is going on in game. Catchers call pitches for every pitcher, they help set the defensive alignments and have to worry about baserunners and stealing. They also have to squat for hundreds of pitches with equipment on, and when they finally get off the field they have to get ready to hit 4-5 times a game. So one would think that these "managers" on the field would be great real managers when they retire. And the truth is- they are (but not by a large margin).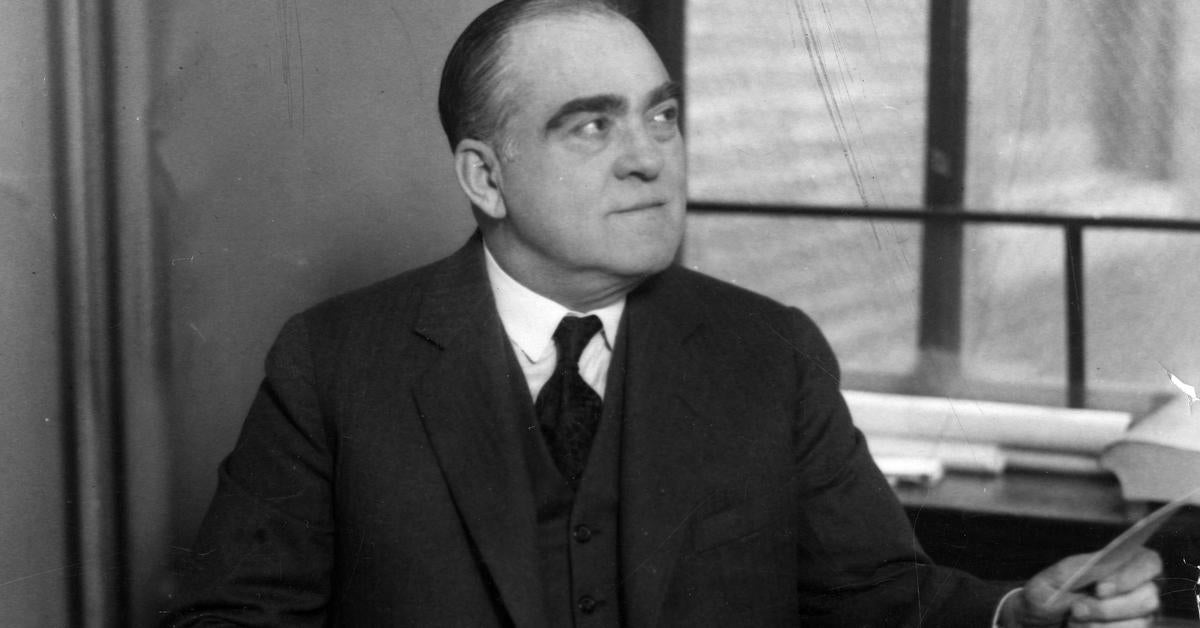 TWSN took a look at every World Series winning manager dating back to 1903. In that time there have been 114 World Series played, and only once was the manager of the winning team not a former professional ball player- in 1918 Ed Barrow managed the Boston Red Sox to a 4 games to 2 victory over the Chicago Cubs. It was Barrow who famously let a young Babe Ruth play everyday, as previous manager Jack Barry believed Ruth should only play on days he was pitching. Barrow sought guidance from future Hall of Famer Harry Hooper, who suggested that Ruth become an outfielder despite being the top lefty pitcher in the Majors at the time. Ruth, like many other members of the Red Sox, was famously traded to the New York Yankees soon after due to debt accrued by Boston owner Harry Frazee. Barrow left for the Yankees as well and became their operations manager in charge of building the roster (acting as one of the league's first true "general managers"). He won 14 AL Pennants and 10 World Series as a member of the Yankees organization.
But Barrow is the sole outlier- every other manager who has won a World Series since 1903 has had professional baseball experience. TWSN had one goal- what position is the best manager in baseball? The data says that catchers are the most successful- 30 championships have been won by 19 former catchers. Connie Mack leads the group with 5 for the Philadelphia Athletics (1910, 1911, 1913, 1929 & 1930), Joe Torre has 4 for the Yanks (1996, 1998, 1999 & 2000) and Bruce Bochy adds 3 for the San Francisco Giants (2010, 2012 & 2014).
But catchers aren't overwhelmingly the best. There have been 11 second basemen who have won 23 championships, though the last was Davey Johnson with the Miracle Mets in 1986. And you might be thinking- just 11 managers with 23 championships, that seems off? Well Joe McCarthy, who managed the Yankees at the end of "Murder's Row" and the beginning of the Joe DiMaggio eras, is tied with Casey Stengel (a right fielder in case you're wondering), for most World Series won by a manager with 7. And yes, those two men account for 14 of the 27 titles won by the Yankees- an MLB record. The second basemen group also sport Walter Alston, who has 4 WS titles with the Dodgers including the famous 1955 win over the cross town rival Yankees. Miller Huggins and Sparky Anderson each add 3 titles as well for the group.
One issue we had when collecting the data was players with multiple positions. We did our best to assign players to the position they played significantly the most in their careers, but it was tough for some. Case in point- 2018 World Series Champion Alex Cora of the Boston Red Sox. Cora played professionally from 1998 to 2011 and played in 1208 games- of those he played shortstop for 616 and second base for 530 (he also added 48 at 3B and 13 at 1B, along with some stints as a DH and 2 games in the OF). For our data, we considered Cora simply an INFIELDER (IF), rather than assign him a specific position.
We also ran into this issue with Tony La Russa, who won 3 World Series with both the Oakland Athletics and St. Louis Cardinals. La Russa had a very short career, though it did extend over 6 seasons in the 1960s and 70s. In total, he played in just 132 games, playing in the field 83 times (he retired 2 years before the designated hitter was introduced). Of those 83 games, he only started 40. He came up to the big leagues as a shortstop for the Kansas City Athletics, but played more games as a second basemen. Numbers wise, he technically played nearly 76% of his games in the field as a second basemen, but if you look at complete games (which he played in the field for all 9 innings and/or extra innings), that number is 24 of 34 games, or ~70%. The sample size was just too small, and truthfully La Russa has significantly less playing experience than most.
The final problem group were outfielders- this group includes 4 championships from 3 men- Mayo Smith (Detroit '68), Whitey Herzog (St. Louis '82) and Cito Gaston (Toronto '92 and '93). Smith played just one season in 1945 for the Philadelphia Athletics, where he played 73 total games and was in the field for 65 of them. His breakdown in the outfield was- 32 in left, 28 in center, 7 in right. Herzog played 8 seasons for 4 teams from 1956 to 1963. Of the 634 games he played in, he played in the field 487 times. He has an interesting breakdown in the outfield because he never played any position for more than 50% of the time (he also played 37 games at 1B too)- 212 as a RF, 134 as a CF, and 114 in right. Gaston has the longest career of the 3, appearing in over 1000 games over an 11-year career. He played in the outfield 773 times, with a defensive breakdown of 410 in center, 283 in right and 91 in left.
Besides Barrow, the infielders and the outfielders, we have a pretty simple sample. This research only brought up a host of more things to be curious about. What if we expanded it to pennant winning managers instead of just WS champions? What about playoff performance vs. regular season performance? Do certain managers from certain positions coach differently than others? The list goes on and on, but the data points to a few simple conclusions. Yes, managers who were formerly catchers have won the most World Series, both overall and recently. Does that mean they are the smartest? Not necessarily, but an argument could be made that they are if you equate championships won to intelligence. Perhaps we will see a new wave of managerial types in this century too- DH's, former scouts or general managers, heck maybe even "outsiders" like Barrow was. One thing IS certain- baseball is becoming more technology/analytics driven than ever before, and studies like this could be what influence hirings in front offices across the sport in the future.
Data:
| | | | |
| --- | --- | --- | --- |
| Year | Team | Manager | Position |
| 1903 | Boston Americans | Jimmy Collins | 3B |
| 1905 | New York Giants | John McGraw | 3B |
| 1906 | Chicago White Sox | Fielder Jones | CF |
| 1907 | Chicago Cubs | Frank Chance | 1B |
| 1908 | Chicago Cubs | Frank Chance | 1B |
| 1909 | Pittsburgh Pirates | Fred Clarke | LF |
| 1910 | Philadelphia Athletics | Connie Mack | C |
| 1911 | Philadelphia Athletics | Connie Mack | C |
| 1912 | Boston Red Sox | Jake Stahl | 1B |
| 1913 | Philadelphia Athletics | Connie Mack | C |
| 1914 | Boston Braves | George Stallings | C |
| 1915 | Boston Red Sox | Bill Carrigan | C |
| 1916 | Boston Red Sox | Bill Carrigan | C |
| 1917 | Chicago White Sox | Pants Rowland | C |
| 1918 | Boston Red Sox | Ed Barrow | NOT APPLICABLE |
| 1919 | Cincinnati Reds | Pat Moran | C |
| 1920 | Cleveland Indians | Tris Speaker | CF |
| 1921 | New York Giants | John McGraw | 3B |
| 1922 | New York Giants | John McGraw | 3B |
| 1923 | New York Yankees | Miller Huggins | 2B |
| 1924 | Washington Senators | Bucky Harris | 2B |
| 1925 | Pittsburgh Pirates | Bill McKechnie | 3B |
| 1926 | St. Louis Cardinals | Rogers Horsnby | 2B |
| 1927 | New York Yankees | Miller Huggins | 2B |
| 1928 | New York Yankees | Miller Huggins | 2B |
| 1929 | Philadelphia Athletics | Connie Mack | C |
| 1930 | Philadelphia Athletics | Connie Mack | C |
| 1931 | St. Louis Cardinals | Gabby Street | C |
| 1932 | New York Yankees | Joe McCarthy | 2B |
| 1933 | New York Giants | Bill Terry | 1B |
| 1934 | St. Louis Cardinals | Frank Frisch | 2B |
| 1935 | Detroit Tigers | Mickey Cochrane | C |
| 1936 | New York Yankees | Joe McCarthy | 2B |
| 1937 | New York Yankees | Joe McCarthy | 2B |
| 1938 | New York Yankees | Joe McCarthy | 2B |
| 1939 | New York Yankees | Joe McCarthy | 2B |
| 1940 | Cincinnati Reds | Bill McKechnie | 3B |
| 1941 | New York Yankees | Joe McCarthy | 2B |
| 1942 | St. Louis Cardinals | Billy Southworth | RF |
| 1943 | New York Yankees | Joe McCarthy | 2B |
| 1944 | St. Louis Cardinals | Billy Southworth | RF |
| 1945 | Detroit Tigers | Steve O'Neill | C |
| 1946 | St. Louis Cardinals | Eddie Dyer | P |
| 1947 | New York Yankees | Bucky Harris | 2B |
| 1948 | Cleveland Indians | Lou Boudreau | SS |
| 1949 | New York Yankees | Casey Stengel | RF |
| 1950 | New York Yankees | Casey Stengel | RF |
| 1951 | New York Yankees | Casey Stengel | RF |
| 1952 | New York Yankees | Casey Stengel | RF |
| 1953 | New York Yankees | Casey Stengel | RF |
| 1954 | New York Giants | Leo Durocher | SS |
| 1955 | Brooklyn Dodgers | Walter Alston | 1B |
| 1956 | New York Yankees | Casey Stengel | RF |
| 1957 | Milwaukee Braves | Fred Haney | 3B |
| 1958 | New York Yankees | Casey Stengel | RF |
| 1959 | Los Angeles Dodgers | Walter Alston | 1B |
| 1960 | Pittsburgh Pirates | Danny Murtaugh | 2B |
| 1961 | New York Yankees | Ralph Houk | C |
| 1962 | New York Yankees | Ralph Houk | C |
| 1963 | Los Angeles Dodgers | Walter Alston | 1B |
| 1964 | St. Louis Cardinals | Johnny Keane | SS |
| 1965 | Los Angeles Dodgers | Walter Alston | 1B |
| 1966 | Baltimore Orioles | Hank Bauer | RF |
| 1967 | St. Louis Cardinals | Red Schoendienst | 2B |
| 1968 | Detroit Tigers | Mayo Smith | OF |
| 1969 | New York Mets | Gil Hodges | 1B |
| 1970 | Baltimore Orioles | Earl Weaver | 2B |
| 1971 | Pittsburgh Pirates | Danny Murtaugh | 2B |
| 1972 | Oakland Athletics | Dick Williams | LF/3B |
| 1973 | Oakland Athletics | Dick Williams | LF/3B |
| 1974 | Oakland Athletics | Alvin Dark | SS |
| 1975 | Cincinnati Reds | Sparky Anderson | 2B |
| 1976 | Cincinnati Reds | Sparky Anderson | 2B |
| 1977 | New York Yankees | Billy Martin | 2B |
| 1978 | New York Yankees | Bob Lemon | P |
| 1979 | Pittsburgh Pirates | Chuck Tanner | LF |
| 1980 | Philadelphia Phillies | Dallas Green | P |
| 1981 | Los Angeles Dodgers | Tom Lasorda | P |
| 1982 | St. Louis Cardinals | Whitey Herzog | OF |
| 1983 | Baltimore Orioles | Joe Altobelli | 1B |
| 1984 | Detroit Tigers | Sparky Anderson | 2B |
| 1985 | Kansas City Royals | Dick Howser | SS |
| 1986 | New York Mets | Davey Johnson | 2B |
| 1987 | Minnesota Twins | Tom Kelly | 1B |
| 1988 | Los Angeles Dodgers | Tom Lasorda | P |
| 1989 | Oakland Athletics | Tony La Russa | IF |
| 1990 | Cincinnati Reds | Lou Piniella | LF |
| 1991 | Minnesota Twins | Tom Kelly | 1B |
| 1992 | Toronto Blue Jays | Cito Gaston | OF |
| 1993 | Toronto Blue Jays | Cito Gaston | OF |
| 1995 | Atlanta Braves | Bobby Cox | 3B |
| 1996 | New York Yankees | Joe Torre | C |
| 1997 | Florida Marlins | Jim Leyland | C |
| 1998 | New York Yankees | Joe Torre | C |
| 1999 | New York Yankees | Joe Torre | C |
| 2000 | New York Yankees | Joe Torre | C |
| 2001 | Arizona Diamondbacks | Bob Brenly | C |
| 2002 | Anaheim Angels | Mike Scioscia | C |
| 2003 | Florida Marlins | Jack McKeon | C |
| 2004 | Boston Red Sox | Terry Francona | 1B |
| 2005 | Chicago White Sox | Ozzie Guillén | SS |
| 2006 | St. Louis Cardinals | Tony La Russa | IF |
| 2007 | Boston Red Sox | Terry Francona | 1B |
| 2008 | Philadelphia Phillies | Charlie Manuel | LF |
| 2009 | New York Yankees | Joe Girardi | C |
| 2010 | San Francsico Giants | Bruce Bochy | C |
| 2011 | St. Louis Cardinals | Tony La Russa | IF |
| 2012 | San Francsico Giants | Bruce Bochy | C |
| 2013 | Boston Red Sox | John Farrell | P |
| 2014 | San Francsico Giants | Bruce Bochy | C |
| 2015 | Kansas City Royals | Ned Yost | C |
| 2016 | Chicago Cubs | Joe Maddon | C |
| 2017 | Houston Astros | A.J. Hinch | C |
| 2018 | Boston Red Sox | Alex Cora | IF |