The 2019 MLB season is underway, and you can already count out some teams from competing in October. There have been teams in the last few seasons that are in a race for the bottom instead of focusing on a playoff spot. One team that has given up on competing this year is the Kansas City Royals. They are focused on rebuilding and stacking young players so they can once again return to the Fall Classic.
It was only four years ago when the Royals defeated the New York Mets to win the World Series. They had a roster full of young and promising talent including 1B Eric Hosmer, 3B Mike Moustakas, OF Lorenzo Cain, C Salvador Perez, CP Kelvin Herrera and SP Yordano Ventura. The Royals acquired SP Johnny Cueto and utility specialist Ben Zobrist at the trade deadline to push their team over the edge.
Cueto and Zobrist would leave in free agency the following offseason, and Salvador Perez is the only young talent left from the World Series team after the departures of Hosmer, Moustakas, Cain, and Herrera as well as the tragic passing of Yordano Ventura in 2017. The 2019 Royals are a completely different team, but they are trying to improve.
Hosmer and Cain leaving in free agency before the 2018 season was a major loss, but it would have taken $220 million to re-sign both players. Kansas City did not have that kind of money, and they also finished the 2017 season 80-82 with both players, so bringing them back would not have made them contenders. They would have spent $220 million just to play .500 ball for a third consecutive season.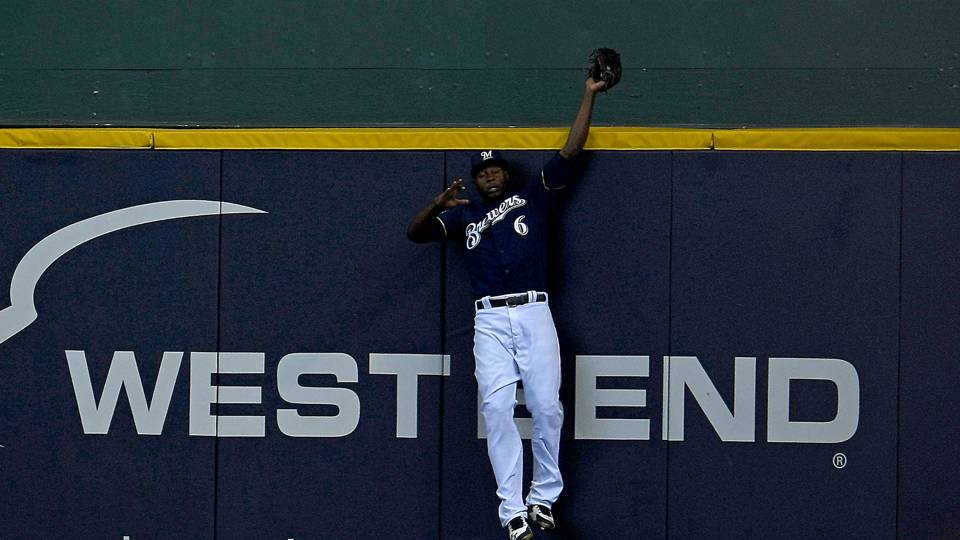 Losing Hosmer and Cain started the rebuild for the Royals as they received two first round compensation picks for the departure of both players. They received the 33rd and 34th pick of 2018 MLB draft, which are two high quality picks. Kansas City selected pitcher Jackson Kowar from the University of Florida and pitcher Daniel Lynch from the University of Virginia.
It is too early to tell how both of these pitchers will turn out as they do not have a full season of professional ball under their belts yet. Both men could be major league ready in the next two to three years if they put up good numbers in 2019.
The Royals were most likely disappointed when Mike Moustakas did not net any attention in the offseason before the 2018 season. If Moustakas signed with another team, the Royals would have received a third compensation pick, but instead they signed Moustakas to a one-year deal and shipped him out to Milwaukee at the trade deadline.
The Royals received OF Brett Phillips and P Jorge López from the Brewers in exchange for Moustakas. It seems like Phillips will top out at AAA and while López did take a perfect game into the ninth inning last year, he may be nothing more than a spot starter. The Royals would have loved a compensation pick for Moustakas rather than two mostly developed prospects.
The Royals also traded away CP Kelvin Herrera last season and they surprisingly did not get much of a return. Teams used to have to give up a haul to acquire a quality reliever, but the market was not there last season. They received three prospects in return for Herrera with the best being 3B Kelvin Gutierrez who could potentially spend some time in the majors this year.
The Royals are currently 2-8 to start this year and they have very little hope for 2019. 2B Whit Merrifield is the one bright spot with his 30-game hit streak. He just signed a four-year deal with a club option for a fifth year, so he should be a Royal for the next few years without the fear of being dealt away at the deadline. 23-year old SS Adalberto Mondesi is off to a good start as well and he could be the next franchise player for the Royals.
Kansas City did sign RPs Brad Boxberger and Jake Diekman as well as SP Homer Bailey to one-year deals this offseason most likely with the intention of flipping them at the deadline for prospects, but all three men are off to a rough start and may not draw any interest from other teams in July.
Royals fans could be in for a long rebuild as their team does not have enough quality young talent in place. It will most likely be another three years before the Royals return to .500 baseball, while a return to October could take another five years. The Royals are not a team that likes to spend money, so their goal right now should be to rebuild the farm system that is lacking quality talent.