Power Rankings
5. Brooks Koepka (Dark Horse)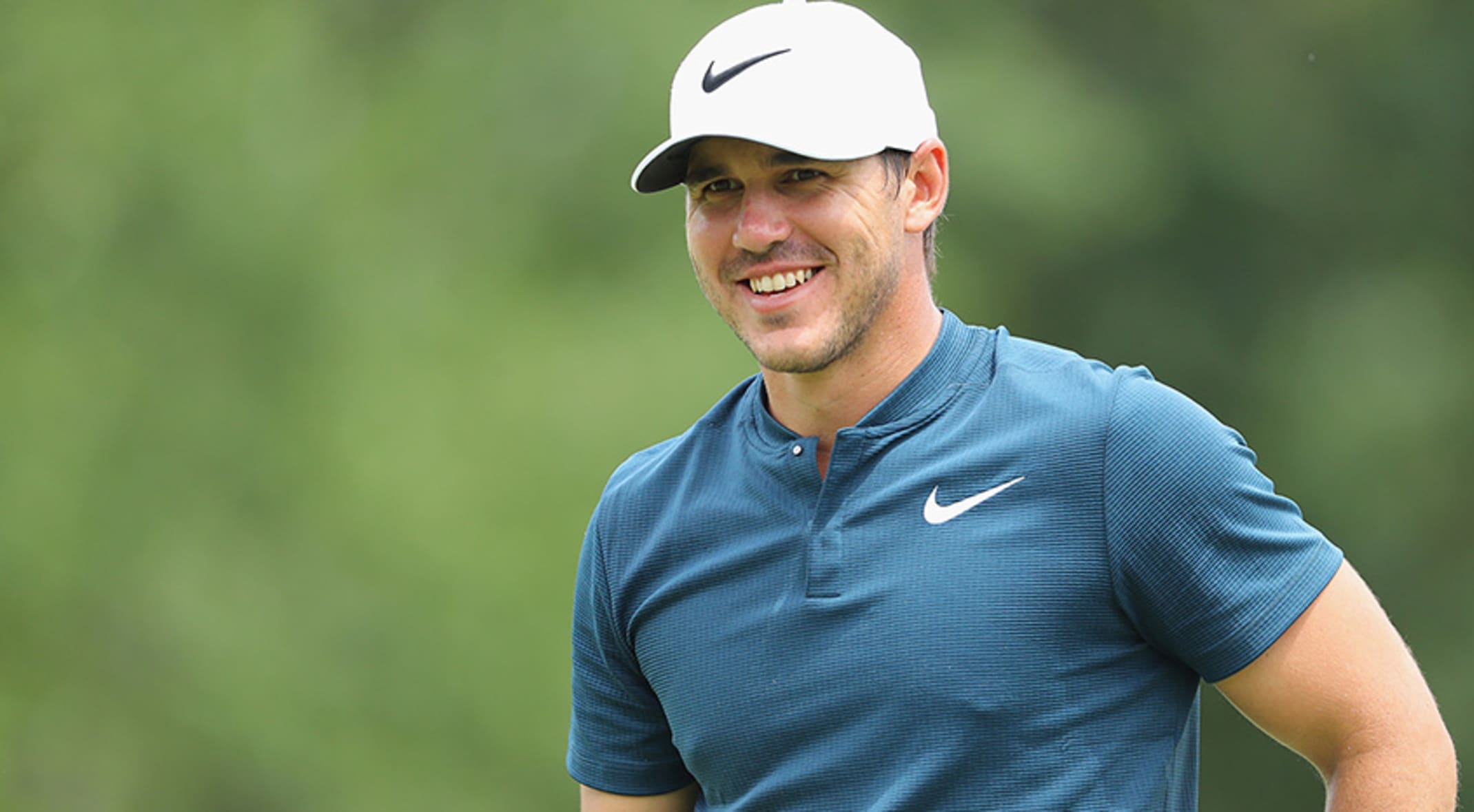 It's difficult to say that the reigning US Open & PGA Championship winner is a "dark horse" at a WGC, but it's important to note that this is Koepka's 1st PGA Tour start since the first week in January at the Sentry Tournament of Champions. He since has played two European Tour event in the mIddle East, finishing T9 at the Abu Dhabi HSBC Championship and a disappointing T57 at the Saudi Invitational. Still, he is 5/5 in cuts made this year and has a scoring average of 70.0 (DFS – 82.7 and just $9,800). He's a great mid-tier pick this week in DFS formats and at 16 to 1 odds, could be a stellar outright pick too. The number 2 player in the world has a lot to improve to build off of from last year, but this season (albeit with just 1 official PGA tournament) he has struggled with the putter. Nonetheless, Koepka plays his best golf in high stakes situations, and a WGC with the best players in the world sounds a lot like his kind of venue. Also- he's still not that pleased with this list of top 2018 athletes (tweet below).
🧐🧐🧐 pic.twitter.com/hboyNl753P

— Brooks Koepka (@BKoepka) December 11, 2018

4. Dustin Johnson


A mainstay in TWN PGA Tour previews, the #3 player in the world is having another solid year on Tour thus far. He is top-50 in nearly every main strokes gained category, and is 5th on Tour in 2019 in SG: around the green (.747). DJ IS 7/7 in cuts made this year and is coming off a T9 performance at the Genesis Open this past week. Last year he finished T7 at this event, and overal sports 4 WGC trophies since 2013 (including 2 in 2017 alone). Expect Johnson to loom at the top of the leaderboard once again as he keeps his eyes focused on preparation for major season- now just about 6 weeks from Augusta.
Always great to be back @WGCMexico pic.twitter.com/rsj81suysa

— Dustin Johnson (@DJohnsonPGA) February 20, 2019

3. Rory McIlroy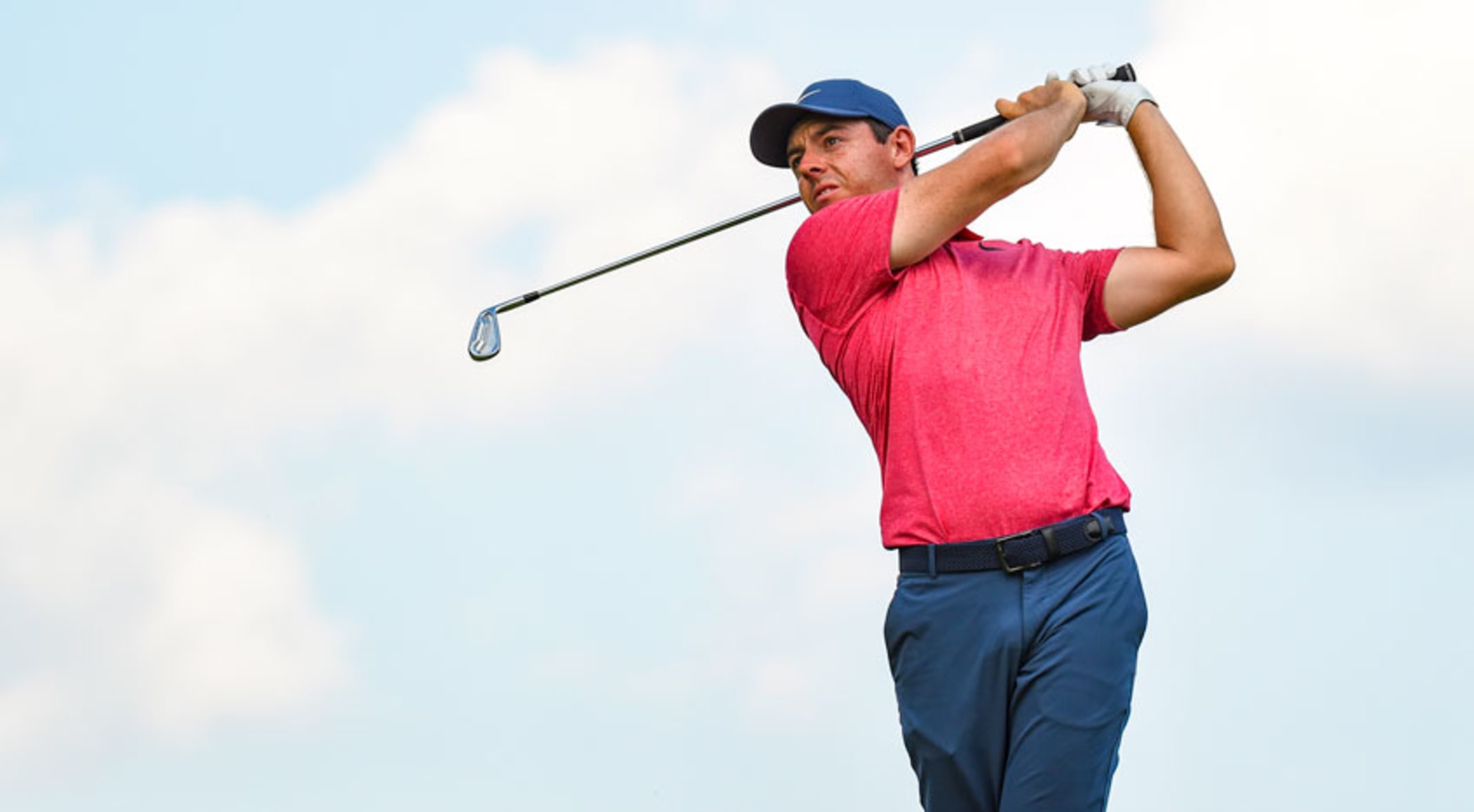 Another guy who is patiently waiting for the Masters (but for him also the career grand slam), McIlroy has come out HOT this year with 3 straight top-5 finished in his past 3 events. He finished T4 last week at the Genesis Open which included a Friday 63 scorecard. The 4-time major champ and 2-time WGC champ has been fantastic this season with the driver- he ranks 1st in strokes gained: off the tee and is 3rd in SG: tee to green. Only true improvement areas would be around the green- where he ranks 60th in both putting and SG: around the green- but keep in mind that when you're hitting a ton of greens in 2 shots, putting/short game stats can be artificially inflated. The #8 player in the world looks primed for another victory soon, and should be a favorite over the next few weeks- particularly when he returns to Bay Hill for the Arnold Palmer Invitational where he last won in 2018.
Ready to get started here in 🇲🇽. Tune in to @pgatourlive to watch the battle against altitude at @WGCMexico this week! pic.twitter.com/FMzJn8MTVl

— Rory McIlroy (@McIlroyRory) February 20, 2019

2. Jon Rahm


After winning the Hero Challenge in November of 2018, Rahm has played in 5 tournaments this year. In those 5, he has never finished worse than a tie for 10th place. He is coming off a T9 performance at the Genesis Open last week. Last year at this event, he finished T20 despite not breaking 70 in either round on the weekend. We got to talk to Rahm last season and despite being one of the younger players on Tour, he is a big presence and exudes a ton of confidence amidst a crowded group of elite players, many of whom will be teeing it up this week. Stats wise all-around he is having another solid season, particularly from the tee box, where he is 6th in SG: off the tee. Overall, he is 11th in overall strokes gained and when you dive deeper into his putting stats, you'll find that while he hasn't been making a ton of 1 putts (39.12% is good for 81st on Tour this season), he has a 3-putt avoidance metric at 1.39% as he has just 6 in over 430 holes in 2019. The #6 player in the world could be hoisting the trophy this Sunday in Mexico.
#Vamos @WGCMexico 🇲🇽 pic.twitter.com/V05wVEx85N

— Jon Rahm Rodriguez (@JonRahmpga) February 20, 2019

1. Justin Thomas


Thomas ha been synonymous with runner-up lately, but we expect him to break that notion this week as he tees it up in Mexico. Last year at this event, Thomas lost to Phil Mickelson on the first playoff hole and last week at the Genesis Open, JT lost to JB Holmes after a disappointing Sunday 75. Social media was buzzing about Thomas' shank on the par-4 9th hole (though he did make an insane up and down to save par- link below).
"Haven't done that in awhile." @JustinThomas34 makes a great par after hitting a 🤭.#LiveUnderPar pic.twitter.com/VkxzFrHWwE

— PGA TOUR (@PGATOUR) February 17, 2019

The Alabama product and #4 player in the world is knocking on the winner circle's door- and with 3 top-3 finished in his last 4 events and 7/7 on cuts this year, we think its time JT get his moment in the (Mexico) sun. He is 1st in SG: approaching the green, SG: tee to green, and overall SG. If he could straighten out the driver just slightly, and perhaps make a putt or two more (he is 38th in SG: putting though which is impressive), JT will claim his 2nd WGC title.
Mi trabajo de pies es terrible pero ya lo superé en este punto

Nice to be back in Mexico! 🇲🇽 @ Club de Golf Chapultepec https://t.co/KjnC6jsgzz

— Justin Thomas (@JustinThomas34) February 19, 2019

Vegas Odds
Justin Thomas 9-1
Dustin Johnson 10-1
Rory McIlroy 11-1
Bryson DeChambeau 16-1
Jon Rahm 16-1
Rickie Fowler 16-1
Tiger Woods 18-1
Brooks Koepka 18-1
Xander Schauffele 20-1
Jordan Spieth 28-1
Phil Mickelson 28-1
Bubba Watson 33-1
Gary Woodland 33-1
Hideki Matsuyama 33-1
Marc Leishman 33-1
Tony Finau 33-1
Webb Simpson 33-1
DFS Picks
Jon Rahm -> $10,700
Tony Finau -> $8,900
Marc Leishman -> $8,700
Ian Poulter -> $7,900
Matt Kuchar -> $7,700
Shugo Imahira -> $6,100
Remaining Salary -> $0