The PGA Tour continues this week at beautiful Torrey Pines golf course in sunny San Diego. The Farmers Insurance Open features many of the top stars in Golf including Tiger Woods who is making his 2019 debut. Big names in the field include Jordan Spieth, Justin Rose, Patrick Reed, Jason Day, and Desert Classic Champion Adam Long. This will be the first test of the year for many of these players and might give us a look into what the Masters might play out.
Torrey Pines splits into two courses; the North Course is a 7,258-yard course from its back tees, the South Course runs a total of 7,698 yards from the back tees. What this means is that the South Course at Torrey Pines is the longest course on the PGA tour this season with par 5's over 600 yards. This means that the longer hitters will have a better advantage than the shorter hitters. However, you cannot just rely on your driving, putting and approach shots are essential if you want to be successful here too.
To predict the outcome for this tournament, we must look at who has played Torrey Pines well in the past as well as who has momentum coming into the week. Also, whose style of play fits this course. Players who I think fit this course well are Jason Day, Justin Rose, Marc Leishman, and Tiger Woods. All of these players usually play well at Torrey Pines and have reasons that would put them above the rest of the players in the field.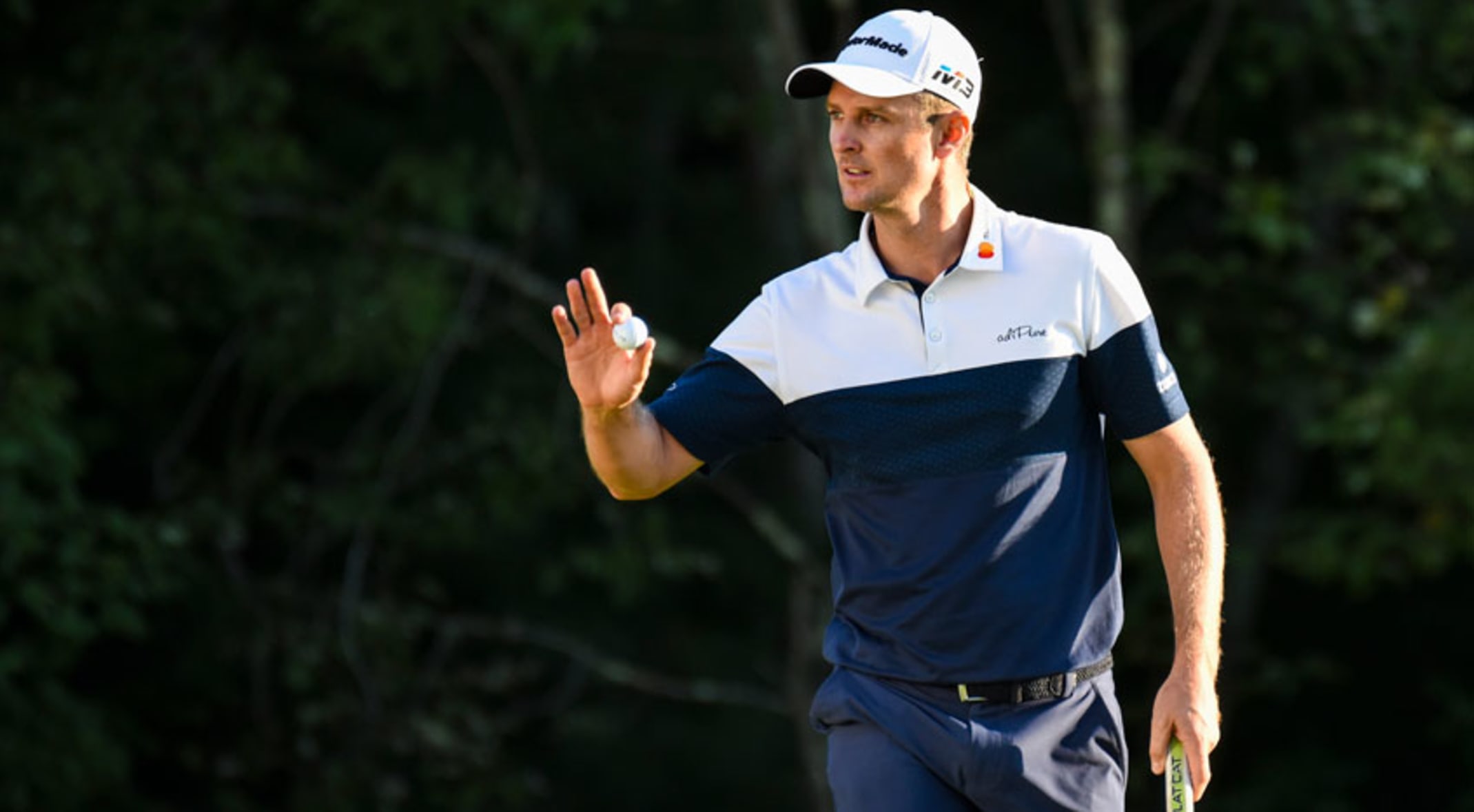 Justin Rose
Rose is playing phenomenal right now and is coming into the week with solid stats. He is 26th in total driving, 17th in birdies per round, and 12th in sand saves. His driving accuracy could hurt him this week as most of the holes demand a driver off the tee and his driving accuracy ranks 136th with 60.7% of fairways hit. However, with Rose's history of playing well at Torrey Pines and the momentum coming into this week, I see him leaving San Diego with the win.


Jason Day
Day is 9th in total driving which also hits the ball straight; he is also solid hitting the ball out of the rough. Torrey Pines is a recipe for success for Jason so don't be surprised if he finishes high in the leaderboards. I think he finishes well, but I would put others over him in the end.  


Marc Leishman
Leishman hits the ball straight and can hit the green in regulation. He is fourth on the money list, so he finishes high in golf tournaments. A win at Torrey Pines has always been a dream for Leishman, and with Australia Day this week, it is as good as a time as any for him to break through that barrier. However, a top 5 finish would be an excellent week for him, and that is what I see happening.


Tiger Woods
This is Tigers first tournament of 2019, and a win at Torrey Pines would be the nail in the coffin to critics who still think Tiger is not yet back to his former glory. The eyes of the golf world will be on Tiger this week to see if he picks up where he left off. Tigers goal this year would be to win a significant, anything less than a major victory this year would be a disappointment for Tiger and his fans. I don't think he wins this week as it is his first week back. If Tiger could crack the top ten, I think that would be a positive sign for Tigers 2019 season.