This past weekend the Pittsburgh Steelers defeated the Baltimore Ravens by a score of 23-16, followed by a dominating win at home against the Carolina Panthers 52-21. This not only boosted the Steelers' chances to win their division but gave them a decent chance even to claim a number two seed in the upcoming playoffs. Helping lead the way for the Steelers was RB James Conner with 163 total yards and one touchdown on Sunday, and 65 yards rushing and a TD on Thursday. These has not been Conner's only stellar performances this year; he already has a total of 1,158 yards this season from scrimmage and 11 touchdowns.
Let's go back to the beginning of the year, however. Le'Veon Bell was slated to be Pittsburgh's running back like always, but because of contract issues, he decided to hold out. This was a big surprise to the NFL, and it's fans because Le'Veon Bell would be missing out on $14,500,000, but with possibly only two more big contract signings left in his career, he didn't want to risk getting hurt for the amount of money the Steelers franchise was paying him. This decision has damaged his relationship with his coaches and his teammates.


On the other side of the country, future Hall of Famer Earl Thomas III made the exact opposite decision of Le'Veon Bell and decided to not hold out after missing training camp for this season. Earl Thomas said in an Instagram post on September 5th regarding his contract situation with the Seahawks organization that he wouldn't let the fans or his team down, but the disrespect that the organization has shown him regarding not giving him a new contract has been dually noted. Earl Thomas played into the fourth game of the season until he suffered a lower leg fracture against the Cardinals. This was more than likely the end to Thomas's career with the Seahawks as the two will most likely part ways, not on the best of terms. We see by not holding out for more money, Earl Thomas suffered an injury like a lot of NFL players do, because of the nature of the sport. Earl Thomas put it all on the line for the Seahawks, and in the end, he was the one that ended up losing.
So we have two different cases of players holding out. Le'Veon Bell's case, while making a statement, has caused Bell to lose in the long run. He is already losing $852,000 each week he doesn't show, meanwhile 3rd round pick out of Pittsburgh James Conner is taking Le'Veon Bell's role as lead back in Pittsburgh. On the other hand, Earl Thomas decided actually to show up for the Seahawks, and that ended up costing him because he got hurt. So, in the end, it is a lose-lose situation for players in the NFL to holdout, so if you are a player, you might have to decide about what you would rather give up.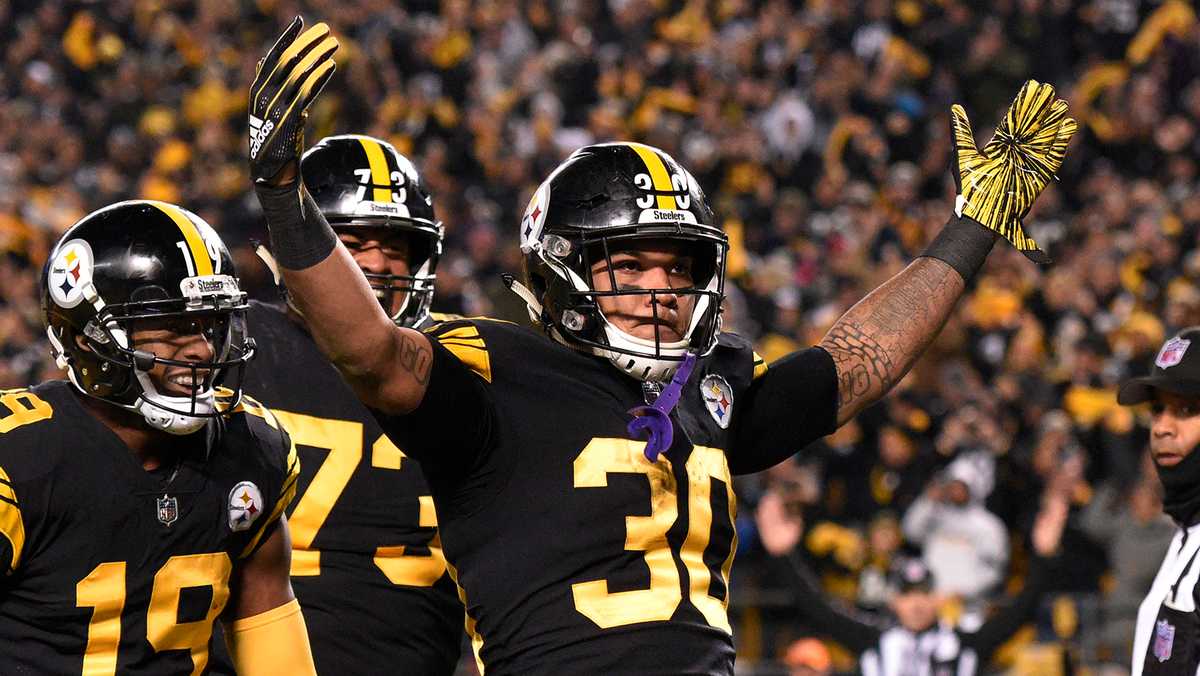 Players in the NFL receive far less money than if you play Major League Baseball or are in the NBA. This has much to do with the salary cap. If you raised the salary cap, then teams would be able to satisfy their superstar players demands and would keep them from holding out. It would not only limit the drama in the NFL but it would, more importantly, keep the fans and the players satisfied, and that is what it's all about.