The first few weeks of the 2018-18 NBA season are in the books. During this stretch of time, we have seen incredible performances by players like Derrick Rose, Klay Thompson ad Blake Griffin.  And we have seen many disappointing starts, especially with the Washington Wizards and the Houston Rockets. In this article our panel of writers will discuss many of the early headlines around the NBA, including our predictions for top seed in the East, this season's MVP, along with other topics.


Where does Philly rank in the Eastern conferee after the acquisition Jimmy Butler?
Meo: I still think 3rd, behind the Toronto Raptors and Boston Celtics. I'm not sure how Butler will fit in with the Philly offense. Simmons is a traditional PG but he can push the floor (he basically has to since he doesn't have a jump shot). Butler is an isolation player- just more athletic and a better defender than a younger Carmelo Anthony. But one thing that Philly has that arguably no other team in the East has is a fire to win. The Celtics and Raptors are perennial favorites but the 76ers are hungry and have young talent that wants to prove the haters wrong. I think Joel Embiid will push Butler and I can see them being a ruthless defensive presence against other teams in the near future. For now though, it's simply too early to tell.
Rona: PHILLY DILLY! I firmly believe that with Jimmy Butler, the Sixers, now have a fantastic shot at winning the Eastern Conference. WIth Joel Embiid, Ben Simmons, and Jimmy Butler on the court, I can't see another team being able to overpower them on the court. That being said, I guess only time will tell if these guys can really mesh together on the court. In the few games we have seen, it seems like Butler is happy in Philly, and Philly is happy to have Jimmy Butler. I also think the Raptors will give good contests to the Sixers, but when it comes down to it, Philly shear size and athletic ability should dominate most of the eastern conference. And my second choice pick for the East has to be the Milwaukee Bucks. THis team has really surprised me in the beginning of the season. With the greek Freak leading the charge, the bucks have shown a lot of grit, winning tough games to keep them selves high up in the standings.
Reni: I understand why Philly pulled the trigger on the Jimmy Butler trade. In a very competitive east, they needed to do something in order to compete this season. The only issue that I have is that the pieces that they have given up were incredibly important for this team.  Robert Covington and Dario Saric both spaced the floor incredibly well for this team. Furthermore, they were two players that were incredibly effective off-ball. Furthermore, they were reliable bench players that could hold down the offensive and defensive load when Ben Simmons and embed needed rest (Covington firt team all-deffense, saric averaging 13 points per game).  While one can argue that the Sixes now have the best big 3in the conference, I would argue that the rest of the team is incredibly lack luster. Aside from J.J. Reddick, they have no one left that can really create their own offence, or can help support the team when the big 3 needs to rest. Overall, while I think it keeps the 76ers interesting they are still the 4th best team in the conference. In terms of an overall teal and chemistry, Toronto and Boston are both clearly better. While Milwaukee and 76ers are debatable, I just think that Giannis is playing like the second best player in the east, and has an incredibly underrated supporting cast.


Who is the top seed in the east? 
Meo: I have to see if Boston rebounds a little bit in the coming weeks. Right now I love Toronto just because of how efficient Kyle Lowry is playing. Kawhi Leonard really plays off Lowry much better than Derozan. Their starting 5 is balanced, especially with Ibaka and Valanciunas being able to stretch the floor while still being efficient rebounders. I'm also rooting for Malachi Richardson- he's a local kid out of Trenton Catholic Academy and played great in the NCAA Tournament for Syracuse a few years ago. The Celtics still have the best coach in basketball in Brad Stevens, but for now Toronto is who I'm betting on.
Reni: There are really two teams in the east that one can argue for the top seed this year. Those teams are the Boston Celtics and the Toronto raptors. While Toronto is laying amazing right now with Khawi Leonard as their superstar, I still believe that Boston is still the best team in the east. The issue with Boston is that their offense is having a lot of issues. Trying to reincorporate both Gordon Hayward and Kyrie back into the offense has been a struggle for this team.  They currently rank 25th in the league in terms of the number of points team averages in the game. Despite these offensive struggles, the reason why I do not have any concerns for this team is due to the fact that the defense is still the top tier in the league. Currently they rank 2nd best in opposing points per game, and 1st for 3 point defense. With many teams depending on their offense to make plays, Boston can always count their team to play stellar defense to smothers opposing offenses. While the offensive struggles are concerning, I believe in Brad Stevens ability to make the changes necessary to rectify the team's offense.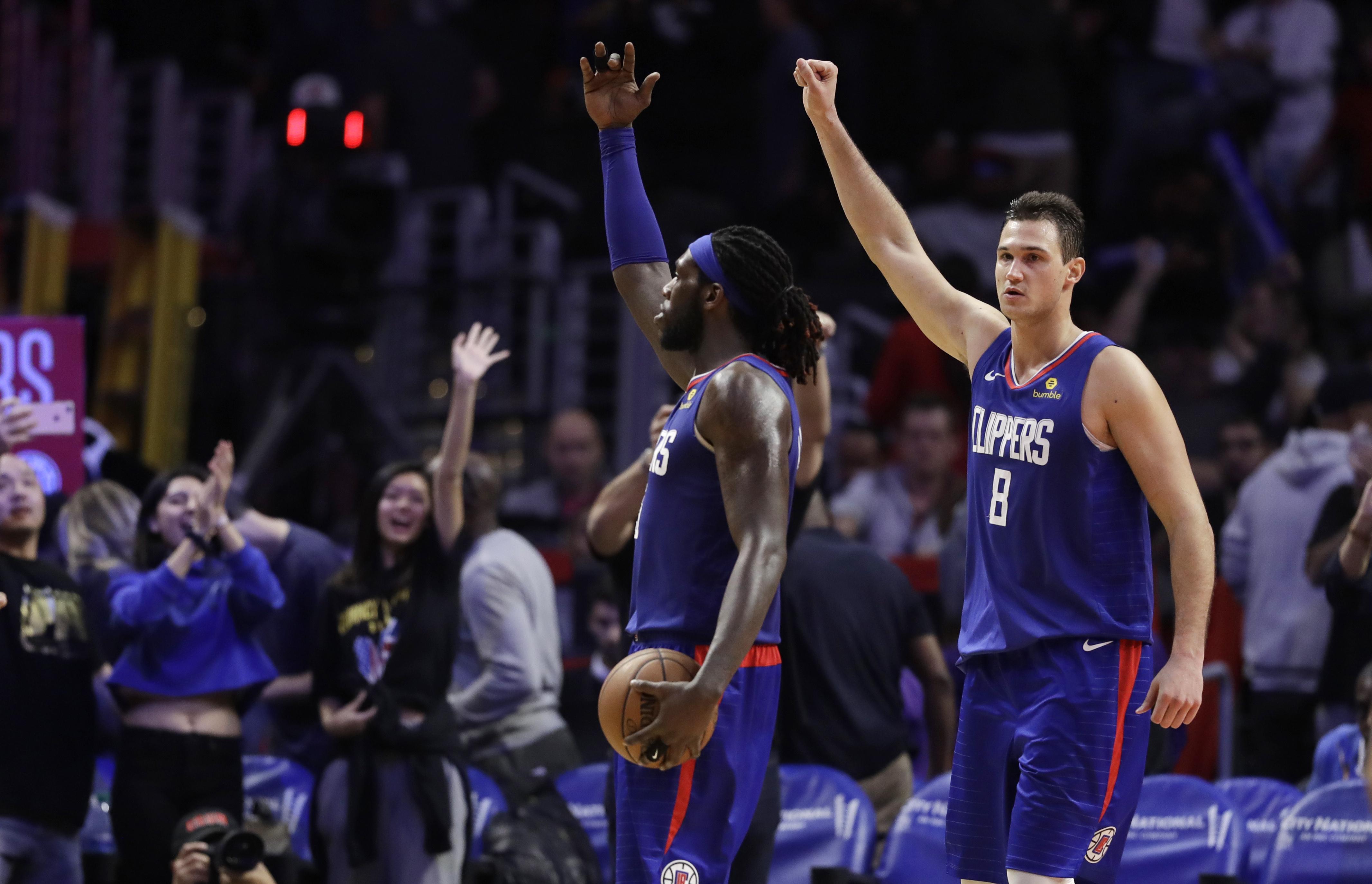 Which team has beaten your early expectations?
Meo: The Milwaukee Bucks are intriguing. Obviously, Giannis Antetokounmpo is their star, but the team as a whole is on fire. They lead the league in points per game and have a point differential of 10.9, which also leads the league and is a point better than the Warriors. I'm interested to see Donte DiVincenzo's development and how Malcom Brogdon and Kris Middleton will continue to grow this year. Brook Lopez seems to be a great influence in the locker room too. This team looks to be a good combination of young players and veterans and I'd like to see them get a top-4 seed to have some fun home playoff games.
Rona: I am a big fan of the way the Clippers have been playing. Coming into this season, they didn't really have any players that I would Consider "Stars" in the league. However, they are finding ways to win games. I will say this team, although they don't have superstars, they are very deep. They are the team with the most attempted Free Throws, and the most made free throws per game, and they are also a very effective team, as far as shooting percentage. As previously stated, this isn't a team with any standout players, but just a lot of guys who have bought into a system, and are sticking to the fundamentals of Basketball.
Reni: The team that has really impressed me this season are the Denver Nuggets. Last year this team was one win away from making the playoffs. So coming into this season I knew that the nuggets were a solid team. What I did not expect was the start that they have been having this season. They are not only the third best seed in the east, but they have also defeated a lot of solid teams during this stretch including the Celtics, Warriors, and Jazz. Furthermore, the play of their stars has been quite impressive, with Jamal Murray and Gary Harris representing one of the most underrated back court in the NBA. The combine that with Nikola Jokic, who can score from anywhere and passes the ball like a point guard , and that gives you one of the most dynamic offenses in the NBA. What makes this team even more ridiculous is the fact that they still have Will Barton, and Isaiah Thomas out due to injury. If those two players are able to come back and positively impact the team, Denver can make a lot of noise this year in the NBA playoffs.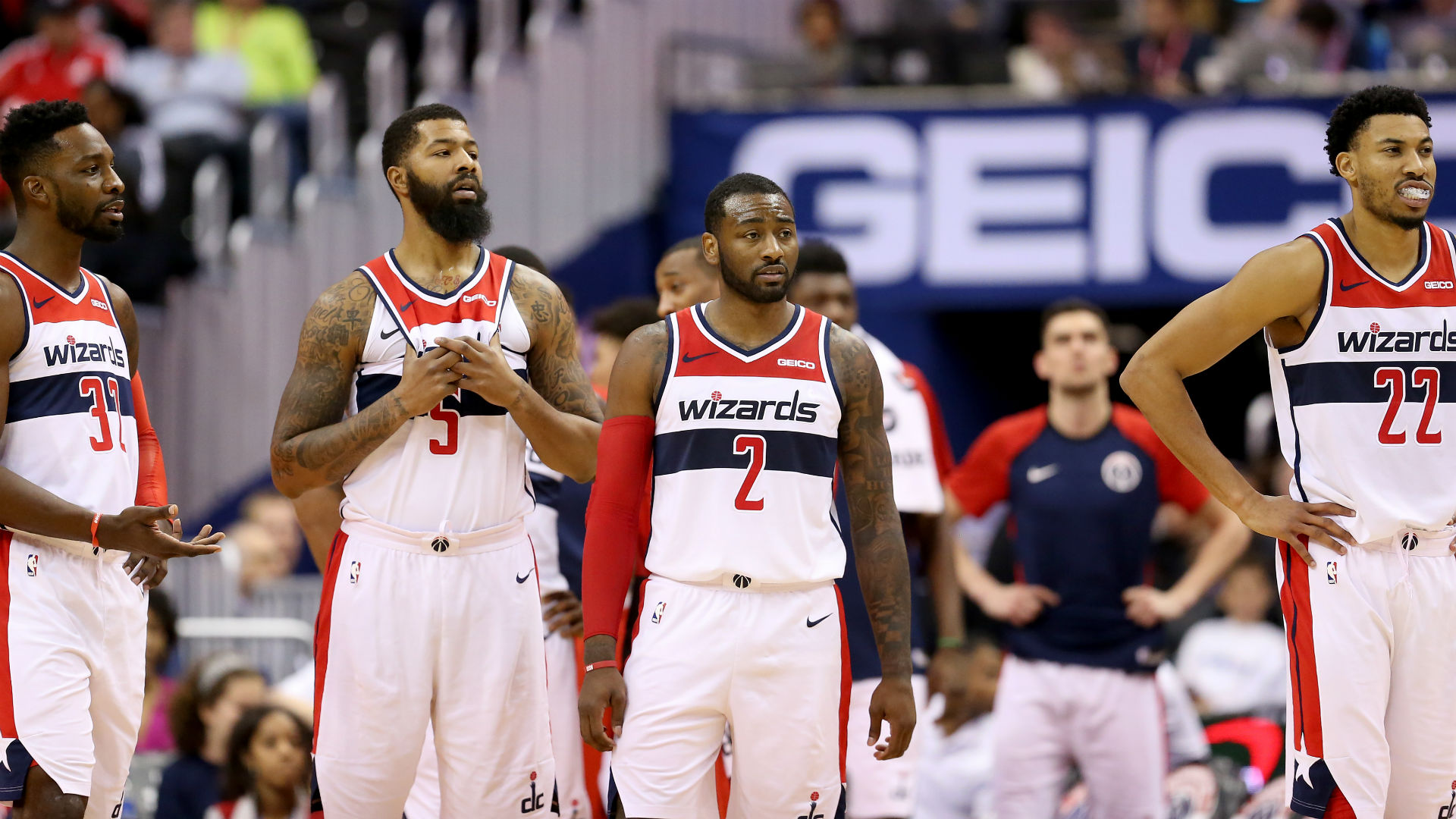 Most disappointing NBA Team?
Meo: I'm a Knicks fan and they disappoint me every year- but they have young talent and have lost a lot of close games. I'm interested to see how rookie Kevin Knox will fit in and his usage rate. Porzingis is set to come back soon but I still worry about him being rushed. They're 2 years and a max player away from being a playoff contender, but for now they continue to be a laughing stock in the sports capital of the world. In the West the list is endless. The Houston Rockets sit 4th to last in the conference and have just one win at home. The Jazz, a team stacked with defensive talent, have the 4th worst point differential in the conference and are giving up nearly 109 points per game. The Lakers have played well in their last 10 games after a rough start, but no one should be surprised. LeBron and company will pick up a top-3 seed regardless, especially with the Rocket faltering.
Rona: I am shocked at the poor play of the Washington Wizards in their first 18 games of play. At 6-12, the are winning just over 30% of their games. For a team with great players like John Wall, Dwight Howard, and Bradley Beal, as well as an above average set of players surrounding them, they just can't seem to get it done on the court. On paper, what should be a good team hasn't done the little things they need to do to win. I would attribute much of their struggles to them being one of the bottom 5 rebounding teams in the league. With a quality big man like Dwight Howard, and a solid backup in Ian Mahinmi, I wouldn't expect that out of the Wizards
Reni: A lot of teams come to mind when answering this question. Yet the team that truly has been a disappointment this year in my eyes has been the Washington Wizards. For most teams, you can argue and make excuses for why they are not doing so well. For Washington, They really have no reason to have the 11 best record in the eastern conference. John Wall and Bradley Beal are a legitimate backcourt. They have all their other pieces healthy and ready to play basketball. Everyone wuite frankly has been underperforming, and in my eyes that why this team is just so disappointing. After losing to Boston 2 years ago in a tightly contested 7 game series, many fans believed that this team would have a bright future. Yet nothing has panned out and it seems like all they can do now is start from scratch and rebuild. Considering that there is no reason for this lackluster start, it just makes me feel sad for all the D.C fans hoping for a successful campaign.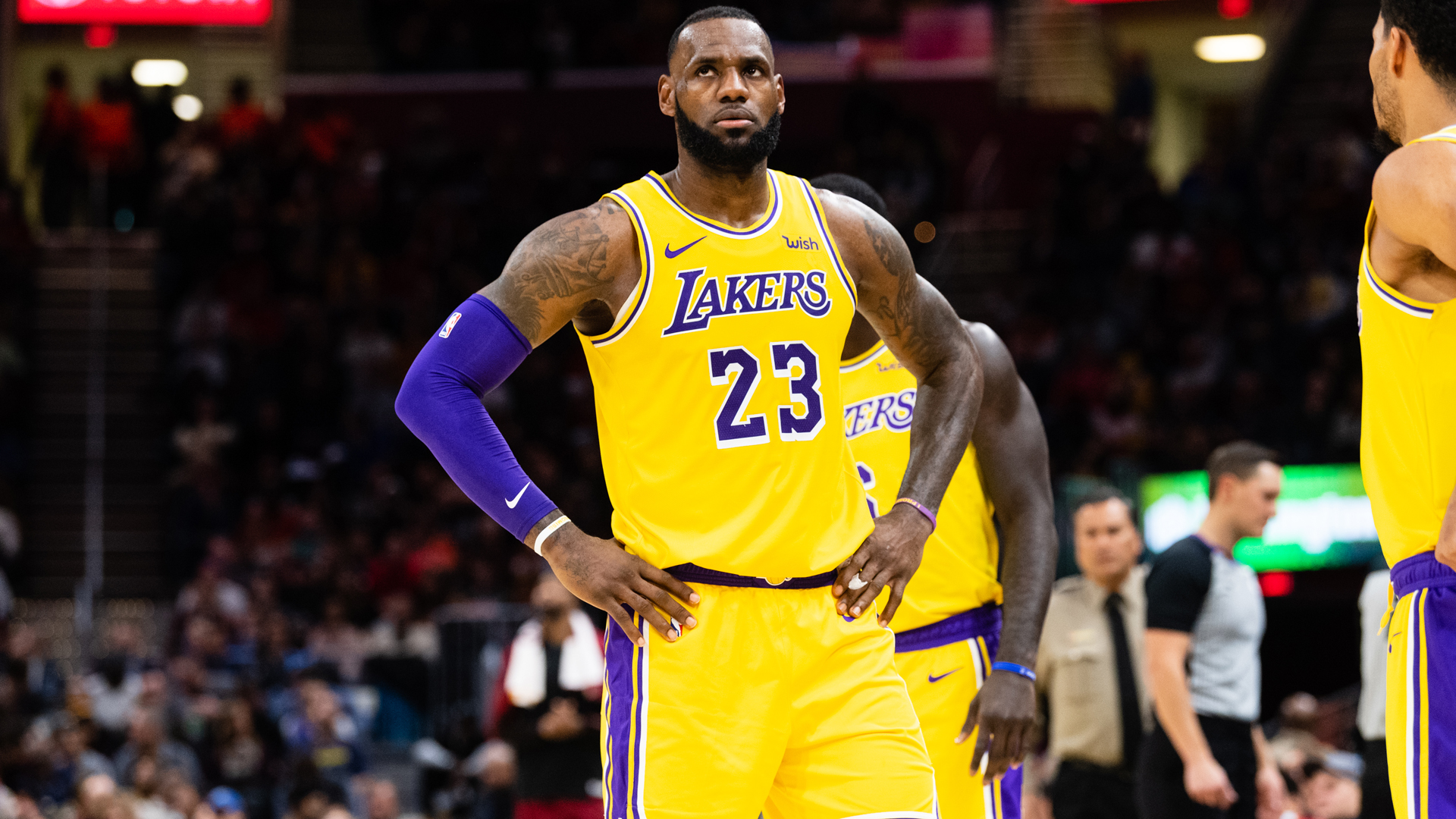 Who will win the MVP this season?
Meo: In no particular order I think Anthony Davis, LeBron James, Kyle Lowry and Stephen Curry all get the early nominations. Anthony Davis should be considered annually just based on his 2-way abilities. This year he's 2nd in blocks while averaging 25 PPG and 12.7 RPG. LeBron is coming off a near triple double with 44 points and is starting to take over games, especially when they're close. His 27.6/7.2/7.9 stat line at age 33 is crazy and he ranks 2nd in PPG this year. The man ahead of him is Steph Curry who has a shot to average 30 PPG if he can keep up his early-season pace. He's shooting a crazy 49.2% from 3-point range and is averaging less minutes per game than 8 out of the remaining top-10 players on the top-PPG list. Kyle Lowry is unlikely to keep up his current pace, and is overshadowed by Kawhi, but he's not only scoring but passing well too (he leads the league in assists).
Rona: I think this one has to be LeBron James. The way that LeBron can uplift any team, and push pretty much any team into the playoffs, to me, means that he should be the MVP every year. Steph is an amazing player, as is "The Greek Freak," and Anthony Davis. However, LeBron James shows us year in and year out why he is the Most Valuable player of all time. His stats speak for themselves, averaging just about 29/8/7. His uncanny athleticism, and incredible hustle plays at the age of 33, are incredible and mind-boggling. When it comes down to it, there are so many incredible players in the league, But the Impact that LeBron James has on the court is unlike anyone else to ever play the game.
Reni: I think this is the year that voters stop complicating the award. The NBA's Most Valuable Player should go to best player, which is LeBron James. Considering everything he is doing this season with the Lakers, transforming the culture, and will leading this team to a winning record, I do not see anyone else overtaking the impact. LeBron has been knocking on the door for the MVP the last few years now and has proven time and time again why he is the most valuable player on a team. Even if you do not look at LeBron's stats (which are impressive 27 points, 8 rebound, 7 assists, 1 block, 1 steal), one simply has to look at his previous team to understand his impact. The Cavaliers went from being the Eastern Conference champions, to being the worst team in the NBA. If that does not demonstrate his value on a team, I do not know what does.


Which team has the best chance at beating the Warriors?
Meo: No one. I've talked about this on The Wrightway Podcast and it's honestly the truth. There is not a single team in the NBA that could beat the Warriors 4 times in a 7 games series. Some people think this is good for the sport- personally I think it's terrible. In the NFL/MLB/NHL the best team in the league doesn't win the championship every year, and certainly hasn't played in the championship four straight years. For a sport that is growing globally, this is hurting the league- especially when major cities like Chicago, New York, Miami and Washington have teams that barely have a chance at making the playoffs, let alone winning a championship.
Rona: Honestly, for as much as I praise LeBron, and as much as I praised the Sixers, Nobody will beat the Warriors. In a one game spat, their are a lot of teams I think can take down the Warriors. But as long as the NBA playoffs is 7 games, I don't see the Warriors losing anytime soon. This team is winning games almost every day. And they are still missing Draymond Green, DeMarcus Cousins, and Steph curry, who are three of the best in the league! When it comes down to it, I don't think anybody else will even take the them to 7 games in a series, let alone win.
Reni: At this point of the season, the only team that can stop Golden State from wining is Golden State. This is quite possibly considering all the drama occurring between Draymond Green and Kevin Durant, this could potentially occur. Yet on paper, and on the court, there is no team that has the talent of Golden state to win 4 games against them in a 7 game series. Unless a major injury occurs on that line up, and Houston taking a serious plummet this season, I just do not see this team losing to anyone. While I would argue teams like Toronto and Boston can keep potential finals interesting, I still would not give them more than a fighter chance at taking the Warriors crown.