Unlike other professional sports leagues, the NFL is relatively quiet in terms of moving players, especially during the season. In general most pieces stay in the same roster unless, something significant leads to a player being moved. Last Tuesday, Amari Cooper was traded to the Dallas Cowboys for a 2019 first round pick. This article will evaluate the trade and the pros and cons that each party received from this trade.  One-thing readers need to keep in mind is that this trade was due to different directions that both the Oakland raiders, and the Dallas Cowboys are heading towards.


Dallas Cowboys
For the Dallas Cowboys, I loved every aspect of this trade. It has been clear that throughout the entire season they have lacked a solidified number 1 wide receiver option. They rank 29th in passing yards per game, and the receiver with majority of their catches was Cole Beasley. This lack of a solid WR1 clearly has stunted the offense, as teams know that Dak is not going throw a deep ball to any of his current wide receivers. This allows defenses to put more people in the box to help prevent the run, which they have been extremely successful implementing with Ezekiel Eliot (3rdin the league for rushing yards). Now if teams do overplay the run (which they will) Dak now has a receiver that can punish opposing safety's with long strikes through the air. Seeking of Dak, this bring me to my second point which is this is going to be the best way to determine whether or not Dak is the long term answer in QB position. If Amari Cooper excels the Cowboys it will demonstrate Dak's ability to be successful in an offense if given the right pieces. On the other hand, if the passing game continues to stagnate, then it will demonstrate that Dak is not going to be someone that the Cowboys will keep in their long-term plans. This trade also happens during their bye week, which will give Cooper time to learn the offense, and more importantly receive enough rest for his debut. The only issue that I have with this trade is that Cooper has proven to be a very inconsistent player. There are some nights where he is dominant, and other nights where he has no impact on the game. Yet, I can respect Dallas for trying to make a play to improve their roster. While it is not perfect, it is clear that the Cowboys are trying to win mow, which in my opinion makes the cost of the 2019 first rounder extremely with the benefits. Will the experiment work, maybe not, but at least the Cowboys are doing everything they can to win and for that I have to give the Cowboys an A grade for this trade.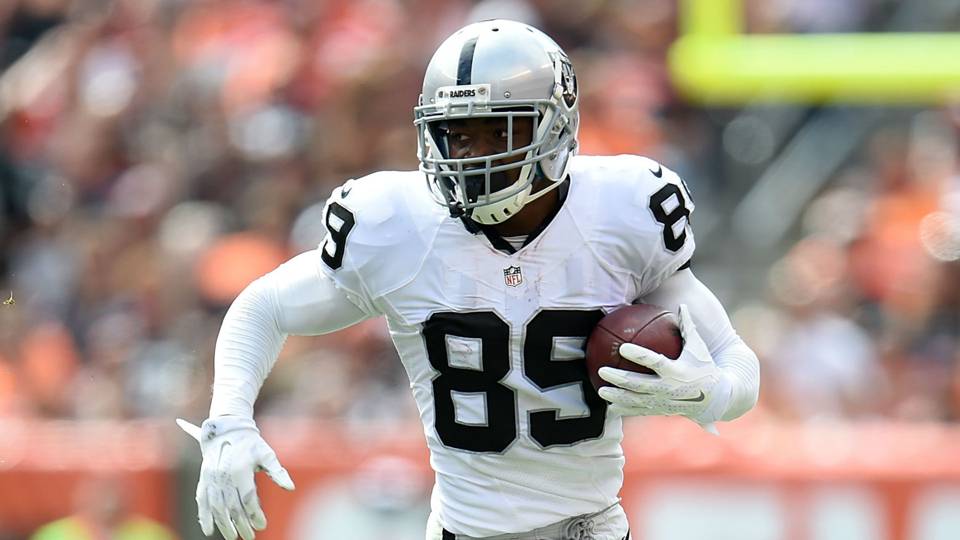 Oakland Raiders
On the other side, Oakland received the Cowboy's 2019 first round pick. I understand the logic of this trade. Jon Gruden is essentially giving up on this team and is reconstructing it from the ground-up. This was demonstrated earlier in the season by the fact that he traded Khalil Mack for or a multitude of picks. While I understand looking at long term-goals and trying to build future assets, the timing an injustice to the loyal and dedicated Oakland fanbase. In 2020 this beloved team, with a rich fan base, and beloved history is moving to Las Vegas. Why would Jon Gruden not try to win now to give this beloved fan-base a chance at seeing a success  before it moves to another city. I cannot support that decision and it is just unfair for the loyal fan base of the Oakland Raiders to be subjugated to this type of abuse. Also consider the fact that two years ago the raiders did demonstrate an ability to win. They had a 12-4 record and went to the second round of the playoffs. There is no reason why Jon could not have won with this original team. Yet instead of doing that, Jon takes the easier path and throws away this season just to build for a future that the fans of Vegas. Overall in terms of value I understand it and one can argue the Raiders received a very generous deal from the Dallas cowboys. Since Amari has only had 228 yard this season and has been extremely inconsistent I understand trying to move him. But instead of trying to replace him with another player, he replaces him with future asset. This demonstrates clearly that Gruden is not trying to win now, and that the Oakland Raiders have no intentions of having a decent regular season. This forces me to give the Raider a D+ grade for this trade.