Athletes like LeBron James, Tom Brady, and Tiger Woods, have all been dominant in their sports throughout the duration of their careers. If you look at these athletes, their skill sets are very different, yet they are all equally dynamic in their own respective ways. An overlooked statistic in today's sports world is age. Sure, everyone loves a young gun. Everyone wants to root for young rookies and put the weight of the world on their shoulders. However, if you look at the three aforementioned names, they're all old. Well, at least in the sports world- they are all towards the end of their careers. We're told that as players get older they decrease in productivity and yet, those three world-class athletes are all at the top of their respective occupations at this point in time. In an era where the media can't stop talking about teenage prodigies and 20 year old studs, it's important to understand that experience is a trait that can by no means be overlooked.
That brings us to a another veteran in the NBA. Legendary Denver Nugget, average Knick, and sub-par member of the Oklahoma City Thunder's "Big 3" in 2017, Carmelo Anthony. You're all wondering why Carmelo Anthony is even a topic of conversation this late in his career, especially after the below average year he had last year.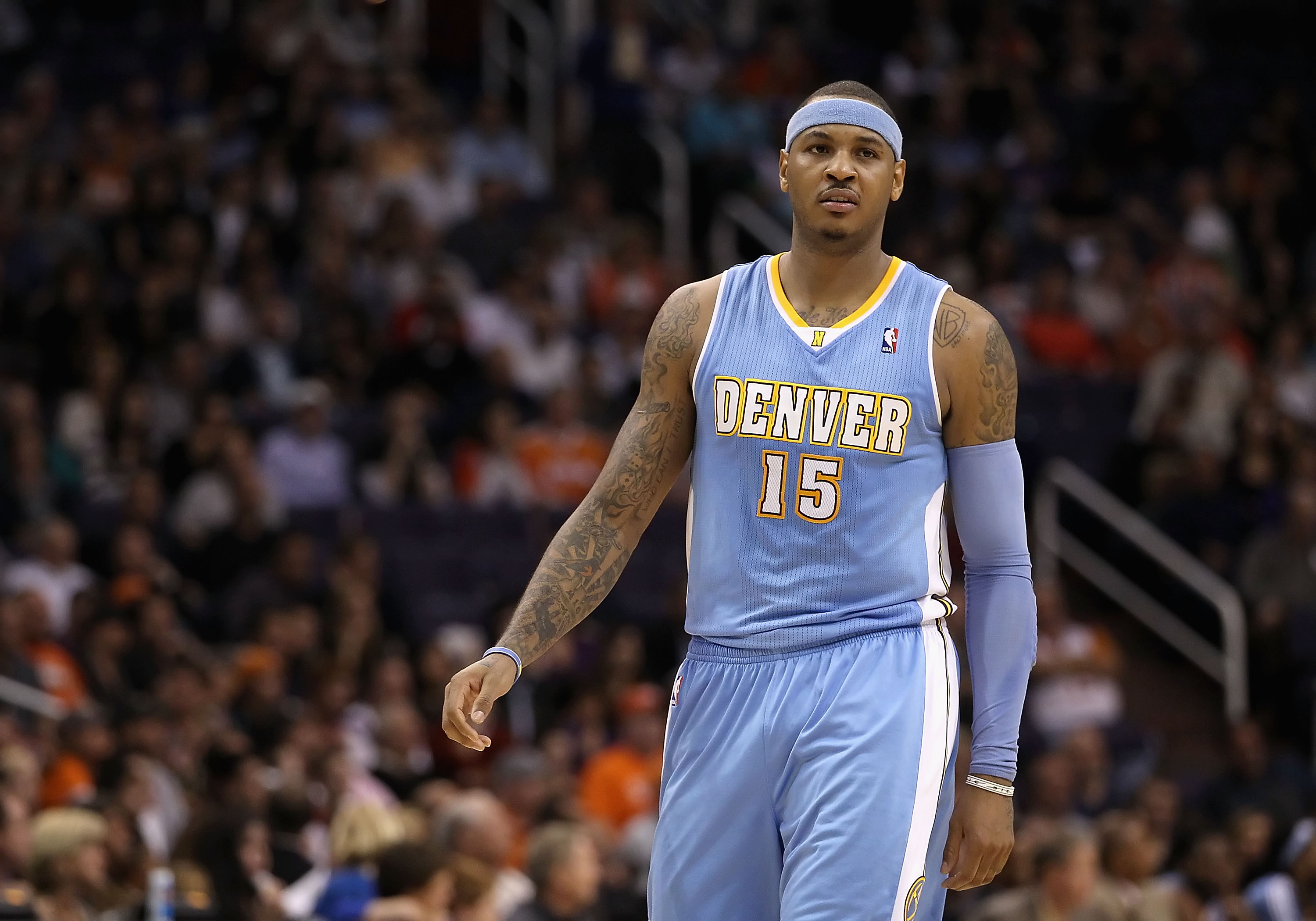 Anthony's situation is one that is quite intriguing for the upcoming season. Carmelo, after a huge feud with Mike D'Antoni during his tenure with the Knicks, is now playing for the very man that made him want to leave New York. This decision has shocked the millions of NBA fans across the globe. So what's the plan in Houston? Let's give our best shot at trying to figure out the controversial, and quite frankly confusing, acquisition of Carmelo Anthony, by Mike D'Antoni and the Houston Rockets.
Carmelo is a guy that has been and will always want to be a starter in the league. When the Rockets got Melo, it was assumed by many that he would start for the club, considering his talent and illustrious career. After all, Carmelo Anthony isn't the type of playmaker that you go get just so he can ride the pine. Or is he? When Mike D'Antoni was asked that very question this is what he said.


"We'll see what performs best. What makes the best rotation and how to get the best out of them. Whether he starts or doesn't start, and he said it, is a moot point. We'll make that decision as we go forward. Maybe he starts the game, maybe he doesn't."
At first glance, there could be too many ball handlers on the floor with Melo and all-stars James Harden and Chris Paul on the court together. But look deeper into the stats, and there might be a fit after all. Carmelo Anthony, in his career, is averaging almost 20 field goal attempts per game. The Rockets led the NBA in attempted 3-pointers last season, shooting a whopping 41.9 per game. This means that Carmelo will get a fair chance at plays where he gets to shoot out of an "iso," which has been his specialty for much of his career.


The idea of Carmelo Anything coming off the bench is a great one, especially getting into 1-on-1 situations with defenders on the second teams of some NBA franchises. If Melo can even find a portion of the magic he provided for the Nuggets and in part the Knicks, the NBA could see Anthony have an opportunity to put up huge numbers off the bench for Houston. Who knows, maybe Carmelo Anthony make a run at 6th man of the year, in addition to helping the Rockets go at the NBA Championship.
Carmelo Anthony and the Houston Rockets open their season against the New Orleans Pelicans on October 17th.