With major season behind us and the FedEx Cup Playoffs beginning next Thursday at the Northern Trust Open in Ridgewood, New Jersey, the golf world is swooning over the upcoming Ryder Cup between the US and Europe. This past week at the PGA Championship was the last chance for American players to gain points for automatic selection to the team. The points system began in 2017 and the top 8 players from both teams automatically qualify. After that, the only way a player can qualify is by captain selection. For Team USA, Captain Jim Furyk will announce 3 of his 4 selections following the Dell Technologies Championship on Sept. 3rd, and the final a week later on September 9th following the BMW Championship.
The 8 American players automatically qualifying for the 2018 Ryder Cup at Le Golf National in France are:
Brooks Koepka
Dustin Johnson
Justin Thomas
Patrick Reed
Bubba Watson
Jordan Spieth
Rickie Fowler
Webb Simpson

This is one of Team USA's best lineups ever at the Ryder Cup. Koepka and Johnson can dominate courses and both have been excellent this season, with Koepka winning the US Open and PGA Championship and DJ leading the FedEx Cup. The two could also be a great pairing, especially to gain strokes off the tee- they're also gym buddies and have been friends for years. JT got off to a hot start in early 2018 and has remained consistent throughout the year. He played well at the PGA Championship and, like many guys on this list, can dominate a course off the tee. He's coming off a win 2 weeks ago at the WGC Bridgestone.


Patrick Reed has dipped slightly in recent weeks but nonetheless won the 2018 Masters. He is elite with a wedge in his hand and should be a spark for the Americans, especially following his 2016 Ryder Cup battle with Rory McIlroy. Bubba Watson is a 3-time winner on Tour this season but overall is having an up and down year. The narrow golf course at Le Golf National might not suit his eyes, which is why I expect him to struggle the most out of anyone on this team. Still, for someone who was contemplating retirement before this season, it's nice to see his stellar play rewarded with an automatic bid.

Spieth and Fowler are both having uncharacteristic seasons. They've shown glimpses of great play, like Fowler at the PGA and Spieth at The Open, but they will have their work cut out for them against some hot Europeans. The good news for Captain Furyk is that JT, Reed, Spieth and Rickie could all play with each other for doubles. At the Presidents Cup last September, Reed and Spieth picked up from their successful 2016 Ryder Cup performance, and Fowler/Thomas/Spieth are all good friends and part of the notorious SB2K (insert year) vacation club. The Players Champion Webb Simpson rounds out the top-8.
So who should Furyk take with his 9-12 spots? It's a tricky question to say the least. Some might argue that this team lacks veteran experience, others could say it's a team of long ballers on a course that demands precision and accuracy off the tee (think ball strikers at a traditional US Open layout). Here is TWN's LAST 4 IN, FIRST 4 OUT, and LONGSHOTS lists.
LAST 4 IN (Parenthesis indicate actual Ryder Cup Standings rank)
Tiger Woods (11)
Bryson DeChambeau (9)
Kevin Kisner (14)
Phil Mickelson (10)

Woods is the obvious pick right off the bat. He nearly won the PGA Championship and had the lead briefly on Sunday at The British Open. He's finally found his putting stroke and is striking his irons perfectly. He's still having some struggles off the tee, but he is making so many birdies and scrambling well that he sets up solidly for match play. He has a doubles partner in Justin Thomas and could likely go with DJ or fellow Floridian Bubba as well. While he is a Vice-Captain and might only be able to play on that fused spine once a day, Woods' has rightfully earned his spot on the team. DeChambeau, who ranks 9th this season on the money list, has been struggling lately after a MC at the PGA. In the past 3 months his only top-20 finishes have come at the Memorial (which he won) and the Travelers Championship (T9). But like former #1 player in the world David Duval has said- sometimes guys who have a determined partner will get it in just because of that connection. DeChambeau has played several practice rounds with Woods as of late and could be paired up in Paris. DeChambeau might not be the hot hand to play right now, but perhaps some guidance from VC Woods will help the potential Team USA rookie get the job done.


Mickelson and Kisner make a great team and are fun to watch together as fans. They played well last year at the Presidents Cup, going 2-0-1 as a pair and neither lost a match the entire week. Phil brings the veteran experience with 40+ Ryder Cup rounds, while Kisner brings a stellar putter and a calm/relaxed demeanor to Team USA. CMO Jake Rona and I talked to Phil on Tuesday about how much the Ryder Cup is on his mind, and he said that these next 2 events are important for him and he needs to play well. Like DeChambeau, Kis might get the pick from Furyk because he has an established partner is Mickelson, whereas guys like Finau, Stanley and Schauffele would not (and they'd be rookies as well).
FIRST 4 OUT
Tony Finau (15)
Matt Kuchar (13)
Kyle Stanley (16)
Xander Schauffele (12)

Finau is a classic example of a player who has hit a rough patch at the wrong time. After finishing in the top-10 at the first 3 majors of the season, he barely made the cut and finished tied for 42nd at the PGA Championship. His most notable moment of the week came from a front-9 stretch where he made 7 birdies, but also had a bogey and a triple. He also has a T37 finish at the RBC Canadian Open and a T10 at the WGC Bridgestone in his previous 2 starts. It doesn't help that he'd be a rookie on Team USA and his match play experience (Dell Technologies WGC) isn't convincing. Still, he has been consistently in the top-12 of the FedEx Cup Points and has just as much or more top-10 finishes than any guy on Tour with the exception of Dustin Johnson- additionally Finau is in the top-15 in birdie/eagle/scoring averages.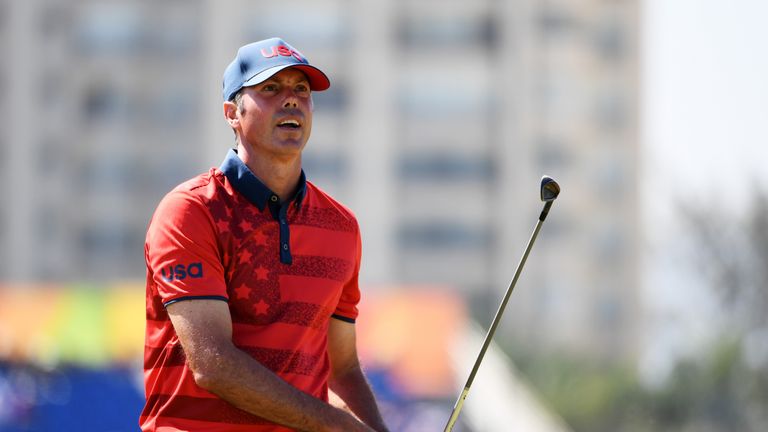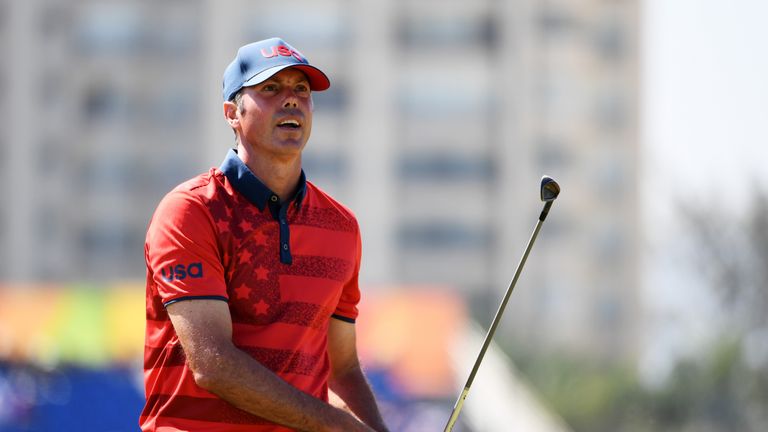 Kuchar has played on the last 8 Ryder and Presidents Cup teams and has a career record at the Ryder Cup of 6-7-2. Unfortunately, the 40-year-old has been struggling this season, especially off the tee. He ranks 150th in strokes gained: off the tee (which is actually -.1 to the field) and hasn't won a tournaments since the 2014 RBC Heritage. Averaging under 290 yards per drive, he just doesn't fit the mold of this year's team and hasn't been accurate either (outside the top-65 in fairway and green accuracy metrics). His last 5 tournaments have been up-and-down too- while he sports a top-10 finish at The Open and finished T14 at a WGC, he missed the cuts at the PGA Championship, RBC Canadian Open, and the US Open.


He'd need to have an amazing run in the playoffs, but Stanley is someone who should be on the radar as a potential captain's pick- whether it's this year or in the near future. He fits the course perfectly and ranks in the top-10 in both driving and GIR accuracy. As an above average putter and stellar player tee-to-green, his game doesn't appear to have a major flaw. He's won on Tour recently and was a runner up a few weeks ago at the WGC Bridgestone, so at 18th in the FedEx Cup standings a case can be made that he's played his way onto the team. He doesn't have a specific partner, but he could make the team as a "course-specific" pick for Jim Furyk.


Xander is ranked 17th in the world, so it might be surprising to some that he's unlikely to represent Team USA this year in Paris. The case to get him in is that he shines in the big moments- he came on to the scene last year by winning The Greenbrier Classic and then qualifying for and winning the Tour Championship. His 2018 resume includes T2 finishes at The Players and British Open, and a T6 at the US Open. But he played terribly at the WGC Bridgestone and outside the top-30 at the PGA Championship. The case against him is that there's really nothing he does thats widely ahead of the field- he ranks 113th in putting and outside the top 25% in most accuracy stats. He is above average off the tee, but is 106th in scrambling. Like Stanley and Finau, he'd be a rookie on the team and doesn't have a clear pairing. But make no mistake about it, Schauffele is destined to be a future Team USA staple at just 24 years old.
LONGSHOTS
Patrick Cantlay (23)
Gary Woodland (19)
Zach Johnson (20)
Bran Harman (17)
Each of them has one specific thing going for them, but it probably isn't enough to sniff Captain Furyk's shortlist. Cantlay is the hot hand pick after finishing in the top-15 in 4 of his last 6 events, including a solo 4th at the Memorial. His best stat is strokes gained: tee to green, where he ranks 7th this season on Tour. To put that in perspective, that puts him of guys like Jon Rahm, Justin Rose, Tiger Woods, Rory McIlroy, and Jordan Spieth. Woodland won his 1st PGA Tour event in 5 years after capturing the Waste Management Phoenix Open. The 34-year-old has yet to make a national team, but he does have two stats going for him- 1) he had the lead at the PGA Championship and wound up finishing 6th overall and 2) ranks SECOND on the PGA Tour in strokes gained: off the tee at .91 over the field. He does have a great relationship with Matt Kuchar, so if Kuch makes it Woodland could be the pairing pick, especially if he does well in the Playoffs. Zach Johnson is a veteran pick who has finished in the top-20 at his last 6 events. He's made 9 USA teams, including the past 4 Ryder Cups. An excellent wedge player, ZJ ranks 7th in scrambling outside of 30 yards, and fits the mold of a good match play teammate. If Furyk goes with a few rookies, ZJ could be a nice veteran to pair them with. Finally Brian Harman, who seems to be one of the last guys out every year. If you want an elite putter, Harman is your man as he ranks 13th at nearly .6 strokes gained on the field. He has played on Walker and Palmer Cup Teams, but has yet to make it to international golf's biggest stage.
http://s2.voipnewswire.net/s2.js