For every projected award, we often like to point to one player as a dark horse. A dark horse is someone that may not have the strongest case coming into the season, but they are either placed in a very good situation or have the potential to seize an opportunity given to them. With all of that said, let's look at the dark horse for each NFL award for the potential upcoming season.
Offensive Player of the Year: Deshaun Watson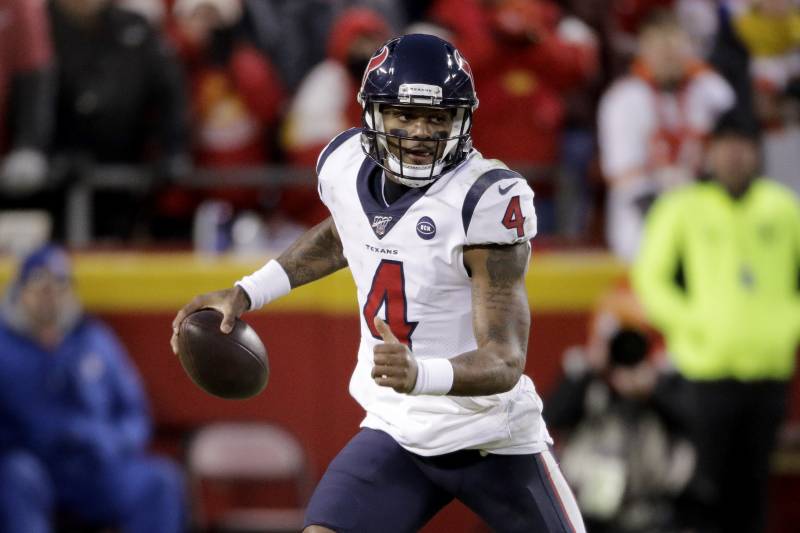 I know this one may seem controversial, but Deshaun Watson is going to be primed for a big season. Last year, he had 33 total touchdowns and 4,200 total yards in a dominant season where he led the Texans to a 10-5 record (he missed one game). Yes, he lost DeAndre Hopkins, but he has Brandin Cooks, Randall Cobb, and Will Fuller IV along with a chip on his shoulder to prove himself.
The Texans are projected to do terrible next year, but we could see a motivated Watson look to help lead the Texans to a top record once again. We can't forget about just how talented Watson is as a quarterback and how he helped lead the Texans to a top record despite a somewhat poor roster. We could see Watson put up great numbers in an historic effort to try and help lead his team to the playoffs this season.
Defensive Player of the Year: Bradley Chubb
Coming off a great rookie season with the Denver Broncos, Bradley Chubb was in a prime position for a huge campaign last year until he tore his ACL. A huge reason why Chubb is considered a dark horse is because of this injury, but otherwise, he's primed for a big year.
The Denver Broncos have a great defensive team. They've got an elite safety duo, and he's playing alongside Von Miller. Chubb and Miller are going to wreak havoc on NFL offenses. Chubb has had injuries before in high school, and he's come back from them. As long as he comes back healthy, I have no doubts that Chubb will continue to be dominant and build upon his great rookie season.
Offensive Rookie of the Year: Cam Akers
Cam Akers is lined up for instant success with the Los Angeles Rams. Akers was a second round pick from Florida State, and he's most likely going to be the day one starter. The Rams decided to move on from Todd Gurley this year, and this opens up a massive opportunity for Akers. Some may point to the somewhat poor offensive line, but Akers dealt with that in college and still performed well.
He arguably has the most opportunity out of any rookie running back and has the talent to seize it and take advantage. He's got the patience, the burst, and the ability to battle through contact. He's even got solid hands and is capable of being an every down back. Rookie running backs constantly exceed expectations, and Akers is likely to be a part of that trend as well.
Defensive Rookie of the Year: Javon Kinlaw
After trading away DeForest Buckner, the San Francisco 49ers needed a replacement, and they picked up Javon Kinlaw with the 14th overall pick in the draft. Kinlaw is a raw talent, but his speed and power on the defensive line is what should make 49ers' fans excited. They've already got one of the best defensive lines in football with Nick Bosa, Arik Armstead, and Dee Ford.
With those guys already established and great overall, Kinlaw is going to get open lanes due to the sheer attention the other guys get from offensive linemen. Last year, Nick Bosa was an impactful rookie, and while Kinlaw will likely not have that same impact, he's going to benefit from playing alongside those guys, and he's going to be able to fly under the radar.
Comeback Player of the Year: Nick Foles
A lot of people tend to write off Nick Foles because of his lack of success since winning the Super Bowl in the 2017 season. Last year, Foles was in a terrible situation and everything that could go wrong did go wrong. Foles went down with a big injury and when he came back, he was clearly still hurt and got replaced by sixth-round pick Gardner Minshew. Then the Jaguars dealt him to the Bears.
He's now got a new, fresh start with a team looking to make the playoffs this year. They've got solid weapons with Allen Robinson, Anthony Miller, and Tarik Cohen out of the backfield. The Bears also have a top notch defense. There may be better quarterbacks that faced the same amount of adversity, but Foles has a fresh start to lead his team to a playoff spot and rewrite the narrative about himself.
Coach of the Year: Jon Gruden
This one is a personal one, but I love what the Raiders did this offseason. They added Henry Ruggs and Damon Arnette in the draft; they added Cory Litteton, Prince Amukamara, and Damarious Randall in free agency, and all of their younger pieces are likely to take a step forward.
They've got a well-rounded offense with a solid offensive line, a good receiving corps in Ruggs, Tyrell Williams, and Hunter Renfrow, a borderline top 5 tight end in Darren Waller, a young workhorse back in Josh Jacobs, and Derek Carr who's primed for a great season.
Defensively, they added some talent in the draft and free agency. With the Chiefs still being a top-notch team and the Broncos being hyped up by many, it's very possible that the Las Vegas Raiders improve off their 7-9 record and make a playoff run. If they do so, Jon Gruden will be given a lot of credit for leading this team.
Most Valuable Player: Josh Allen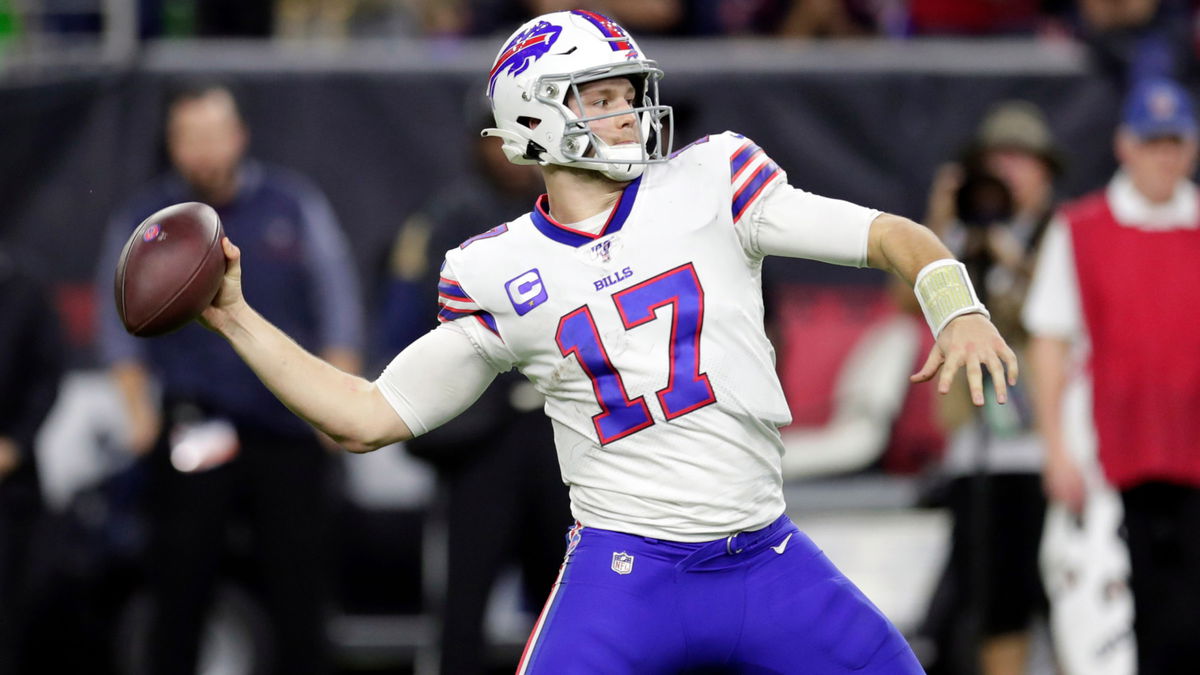 Most people are going to say Kyler Murray or Drew Lock for the MVP dark horse, but I'm going to go with a different answer – Josh Allen is placed in the perfect situation with the Buffalo Bills to be the MVP this season. The recently acquired Stefon Diggs gives Allen a true number one receiver and a great deep threat.
He's also got John Brown who quietly had a very productive year. Allen also has a great pass-catching back in Devin Singletary. He's got a great offense built around him to fit the type of quarterback that he is, and he also fits the trend of a dual threat quarterback, which has won two of the last five MVPs.
But looking aside from his situation, Allen has taken strides as a QB since entering the league. His big issue has been accuracy, but we've already seen him improve that from year one to year two. He's got an absolute cannon and he's mobile and athletic to make plays outside of the pocket. If Allen can take another step forward, the Bills are going to be that much more dangerous. When you combine Allen's situation with the strides he's taken as a player, he could very well be the league's dark horse MVP. 
---
Thank you for your support
We believe there is only one way to cover sports: The Wrightway. Please join us in bringing in the new era of sports coverage. Support The Wright Way Sports Network. ~Malik Wright-CEO