One of the most controversial baseball careers in recent history is that of Alex Rodriguez. For over a decade he was viewed as one of the most feared hitters in the game; however, after numerous steroid allegations that eventually led to him admitting the use of performance enhancing drugs (PEDs), he was seen as a disgrace to the sport.
To understand the magnitude of this tarnished reputation, it is important to look at how unbelievably good A-Rod was during his prime.
There was a time during Rodriguez's career when many analysts felt that one day he would be an all-time great. This was because of the sheer numbers he was able to produce year in and year out. Rodriguez hit 30+ home runs and drove in 100+ runs every season from 1998-2010.
That statistic alone is Hall of Fame worthy, but more impressive than that is the fact that during that span he had five 40+ home run seasons, and three 50+ home run seasons. What really made Rodriguez stand out from all the other sluggers at the time was the fact that he was able to hit for power and for average.
His career batting average is just a shade under .300 with it mainly dipping in the twilight of his career. Another reason why his abilities astonished people was his position.
Rodriguez was a shortstop for the majority of his professional career, which is generally not a power position. Most teams would be thrilled to get 20+ home runs out of their shortstop; however, Rodriguez was able to blow that number out of the park and was not only the best player at his position, but all of baseball for a substantial amount of time.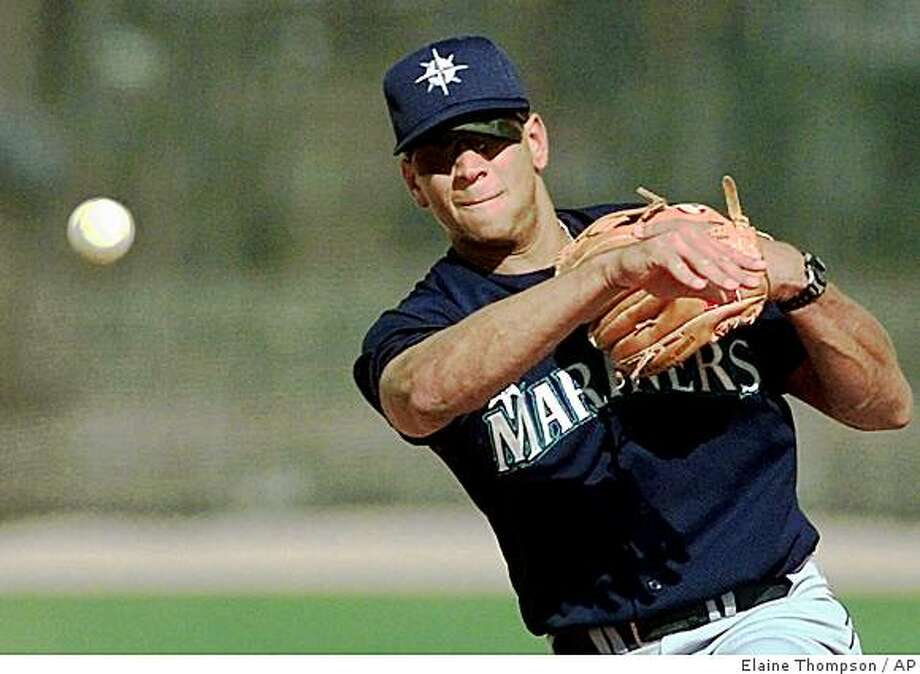 All his offensive prowess helped him secure three AL MVPs and ten Silver Slugger awards. With the specialty of being a power hitting middle infielder, his value skyrocketed in free agency. In 2001, Rodriguez signed the most lucrative contract in sports history with a 10-year/$252 million with the Texas Rangers.
Amazingly enough, Rodriguez broke his own record by signing a 10-year/$275 million contract extension with the New York Yankees in 2008. Both monster deals still rank 4th and 5th respectively for the largest MLB contracts in history. With all what A-Rod brought to the table, teams were willing to make the heavy investment.
On the outside looking in, this was a phenomenal situation for both baseball and Rodriguez. The league was capitalizing on one of their poster players constantly setting records and drawing in more fans, while Rodriguez embraced his role as one of the faces of baseball and became a celebrity off the field.
However, once the truth came out, disaster struck all parties involved. Not only did Rodriguez have to face retribution for his actions, but the MLB was also put into a very rough situation. When allegations about PEDs started circulating around the league, many players denied it including Rodriguez. Though when deeper investigations were being made, he eventually caved in and finally admitted to his wrong doings.
Of course Rodriguez was not the only player in the league to take these drugs to improve their baseball success, as stars all over baseball were being exposed. However, because of the elite status that A-Rod held, he was put at the forefront of the investigation. This led to his eventual punishment which ended up being a full-season suspension in 2014 costing him millions in losses.
It would take years for baseball to recover from what is now considered the steroid era (1990's to early 2000's). This was because so many of baseball's star players destroyed their reputations in the public eye once admitting to cheating the game. The entire situation still raises so many questions to this day; for instance, how should we view certain records, accomplishments, or awards earned during this time frame?
Another major question was did these players that used PEDs always use them, or did they only use them during certain seasons? Many voters for the Hall of Fame often debate what years and statistics are considered "legit" seasons for these players.
In A-Rod's case, the answer is very unclear for when he started and stopped using steroids. When Rodriguez confessed to using the drug, he claimed that he only used it as a member of the Rangers from 2001 to 2003; however, coming from a biased source being himself, this timetable is definitely questionable.
Compared to a player like Barry Bonds, who had a very late career resurgence, it is easier to potentially spot when he started using. It is much trickier to pinpoint when A-Rod may have been actively using because of his consistency. Looking at his career as a whole, the trajectory makes sense in terms of his rise and fall in numbers.
He was really good early with the Seattle Mariners, but no numbers that were too extreme, and while entering the prime of his career, A-Rod started to produce more astounding numbers to then decline in production towards the end of his run.
It is confirmed that he was using performance enhancing drugs during that rise to fame, but if his statement is true, then negating those seasons only would still result in Rodriguez having Hall of Fame numbers.
With younger people being put in the Hall of Fame committee every year and past steroid users like Bonds and Roger Clemens getting more votes with each preceding year, then there is a good chance that past steroid users may start getting less slack during the Hall of Fame induction process.
This recent trend is not excusing cheating, but instead choosing not to overlook Hall of Fame careers because of mistakes made. PEDs will tarnish baseball's legacy forever and there should be an asterisk next to anyone's name in the record books who took steroids, but it should not take away from all the great things that these players provided to the game.
Bonds catching Hank Aaron, Sosa and McGuire going at it in the NL Central, Clemens pitching well into his 40's, and so many others brought excitement to a dying sport. No matter how people feel about steroids, the players who used them helped rejuvenate baseball and made people want to watch again.
A-Rod gave the viewers what they wanted, entertainment. He was a great player, and his contributions to the sport are insurmountable, no matter how you look at it.
A key thing that A-Rod has been able to do that other former PED users aiming for the Hall of Fame have not done is staying in the public light. Putting all baseball stats and lore to the side, likability is always an important contributor.
Many retired players, especially those who have been ridiculed for their PED usage, have hid themselves from the public eye. A-Rod has decided to go the other route by putting his face out there and regaining the trust of the baseball community.
Following his retirement in 2016, he served as a broadcaster for FOX Sports 1, which helped establish his media personality. This helped land him a job working for ESPN and joining the broadcast team for Sunday Night Baseball in 2018.
All these minor jobs within the sport have helped develop Rodriguez as more of a relatable and knowledgeable analyst rather than associating him with being a cheater.
In contrast, many retired players like McGuire, Sosa, and Bonds have had much less of a connection with the public and because of this, many people only think of the negatives when remembering their names.
A-Rod has somehow become more of a celebrity post career compared to his playing career. A large reason being his engagement to A-list celebrity Jennifer Lopez, which has only boosted his popularity with an even wider net of people. Always being in the limelight for positive reasons can definitely sway voters towards his way. 
In recent news, Rodriguez and Lopez have made a bid for ownership of the New York Mets. This is just another factor that would work to the benefit of A-Rod as it would help prove his devotion to the sport. He would immediately become the face of the franchise and the most well-known owner in the sport.
The publicity would go through the roof, and if he is able to bring success to the franchise, then that would be another thing to add to his baseball resume.
Alex Rodriguez's career can be looked at in a million different lights; however, long story short is that he was one of the best to ever play the shortstop position (later third base), and despite the PEDs, he was influential to the sport. It is the baseball Hall of Fame, not the MLB Hall of Fame, which is why players who have made significant contributions to the sport of baseball should be in Cooperstown.
A-Rod broke some rules, but erasing him from history does not do him or the sport justice. The Hall of Fame is about the history of baseball and remembering what shaped the game into what it is today. Modern baseball would look totally different without the steroid era, which was highlighted by Alex Rodriguez and his success.
His post-career has proven he is a good person at heart who genuinely cares for the sport. Everyone makes mistakes, but it is how you recover from them that truly shapes who you are.
---
Thank you for your support
We believe there is only one way to cover sports: The Wrightway. Please join us in bringing in the new era of sports coverage. Support The Wright Way Sports Network. ~Malik Wright-CEO